Russian forces deploying elite units to protect vulnerable positions in the south - ISW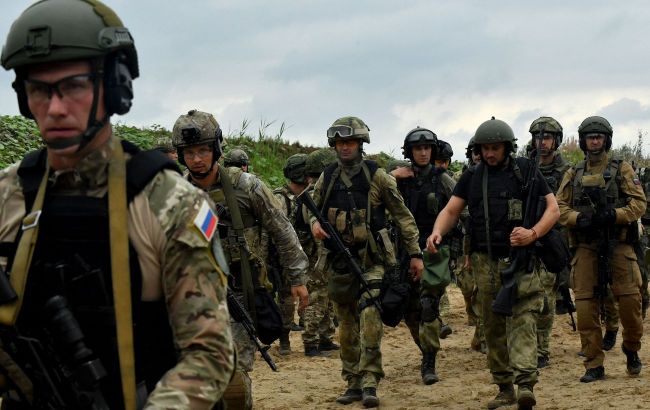 Russian forces are deploying elite units to protect vulnerable positions in the south (photo: Getty Images)
The Russian military command continues to deploy elite units, including the PDV units, directing them to protect vulnerable positions along the path of the Ukrainian counteroffensive, according to the ISW report.
Geolocated footage published on August 27 reveals that the Russian military command has deployed units from the 76th Russian Guards Airborne Assault Division to reinforce Russian positions near Robotyne, likely from the Kreminna region in the Luhansk region.
ISW experts previously noted that Russian forces relocated the 7th Guards Mountain Air Assault Division from the Kherson region to support Russian defense in the Zaporizhzhia region. They also redirected other Airborne Assault Division forces from the Luhansk region to protect against Ukrainian counteroffensives on the flanks of Bakhmut.
The Russian military command has consistently relied on Airborne Assault Divisions as offensive units, and they likely degraded due to their high operational tempo. The degradation of these forces is expected to weaken the ability of the Russian army to conduct complex defensive operations and will likely undermine any Russian intentions to resume large-scale offensive operations, which heavily relied on Airborne Assault Divisions that Russia currently lacks.
Key ISW findings:
A representative of Ukrainian intelligence has noted that Russian forces may have slightly replenished their stocks of precision missiles through summer 2023 savings.

The occupiers may intend to resume strikes on Ukrainian critical infrastructure in the autumn of 2023.

Russian bloggers have continued to criticize the Ministry of Defense of the Russian Federation for ignoring complaints regarding the harsh treatment of the brigade in the Southern Military District, which is operating in the Kherson direction.

Russian forces have been conducting offensive operations along the Kupiansk-Svatove-Kreminna line, in the vicinity of Bakhmut, and along the Avdiivka-Donetsk line.

On August 28, the Main Directorate of Military Intelligence of Ukraine reported that partisans had staged an explosion in the barracks of the Chechen unit of the OMON of the Russian National Guard, "Akmat-1," in Enerhodar, Zaporizhzhia region.
Earlier, it was reported that after a month of intense fighting and significant losses in the Kupiansk and Lyman directions, the adversary was regrouping its forces, while simultaneously deploying new brigades and divisions from Russian territory.