Russian drone attack on Rivne on August 10: Oil depot completely destroyed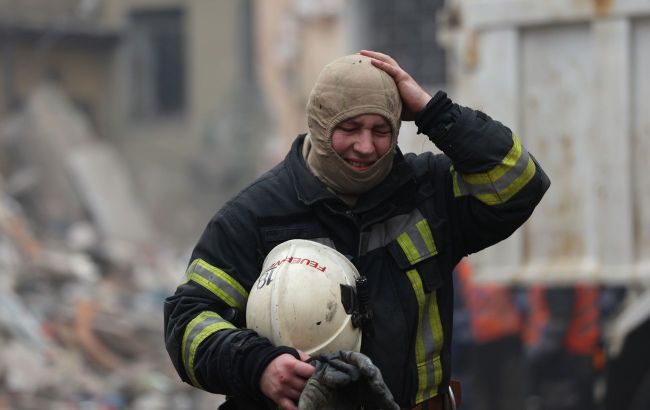 Russian forces targeted Rivne region using kamikaze drones on August 10 (Photo: Getty Images)
According to the Telegram channel of Vitalii Koval, the head of Rivne Regional Military Administration, in an overnight assault, Russian forces targeted Rivne region using kamikaze drones on August 10. It has been reported that the attack resulted in the complete destruction of an oil depot.
"Last night, the Rivne region experienced a massive drone attack. Unfortunately, an oil depot in Dubno was destroyed. There are no casualties. At the scene, 45 rescuers and 14 units of equipment are working. A firefighting train has been engaged," Koval stated.
According to him, all relevant investigative commissions, headed by the leaders of the region's security forces, are working at the site of the enemy strike.
The head of Rivne Regional Military Administration also emphasized that the chemical and radiation levels at the site of the attack remain within normal limits. Evacuation of the population will not be necessary.
Nocturnal drone attack on August 10
Russian forces launched an attack on Ukraine during the night of August 10, employing Shahed kamikaze drones. Initially, an air alarm was sounded in the northern and central regions, but shortly after, the threat shifted to the western regions of the country.
It was reported that explosions were heard in Kyiv region, and Ukrainian air defense systems were activated, successfully neutralizing the enemy drones.