Drone attack on southern Ukraine: Air defense forces down 11 drones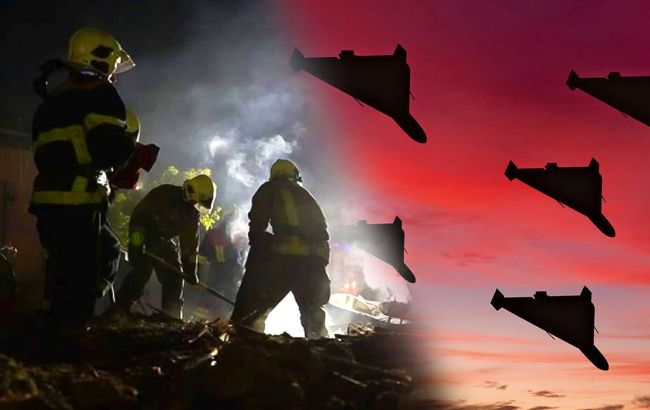 RBC-Ukraine collage
Russia has launched another massive drone attack on southern Ukraine using Shahed-type unmanned aerial vehicles (UAV). Ukrainian air defense forces managed to shoot down 11 drones, according to the Southern Defense Forces.
"Another massive drone attack occurred during the night. The enemy deployed several groups of Shahed-131/136 combat UAVs from Crimea to various regions of Ukraine," the report says.
Three drones were destroyed by air defense forces in the Odesa region, and eight were downed in the Mykolaiv region.
Once again, the enemy employed tactics involving complex maneuvers, with the drones changing course multiple times and repeatedly approaching along the state border.
"The attack targeted the border and port infrastructure of the Danube region. A grain storage facility was damaged, several cargo trucks caught fire, but it was promptly extinguished, and no casualties were reported," reported the Southern Defense Forces.
Nighttime attack
The night attack occurred on October 6, as Russian forces once again targeted Ukrainian territory, leading to air raid alarms being announced in eastern, southern, and central regions of the country.