Russian Black Sea fleet destruction is the 'best way to protect Ukrainian ports': Expert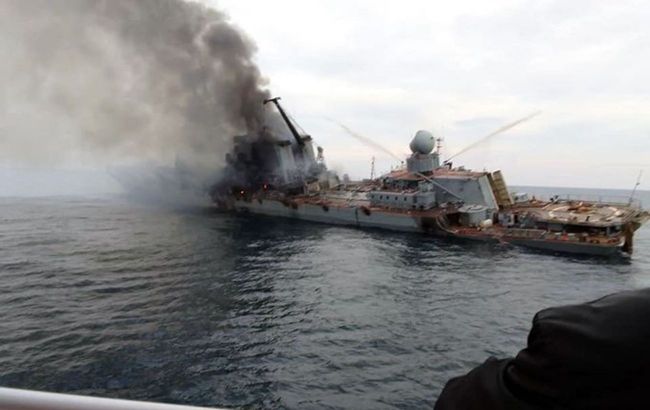 Illustrative image (Photo: twitter.com/osinttechnical)
Ukraine has significantly strengthened its positions through successful military operations in the Black Sea, allowing for the unblocking of ports and the release of the first non-grain vessels from Ukrainian ports, according to political analyst Taras Zahorodnii.
"Ukraine has demonstrated that Ukrainian armed forces can open ports. We should have a thousand, two thousand, or even better, ten thousand maritime drones. Our goal should be to destroy the entire Black Sea fleet of the Russian Federation. The destruction of the Russian fleet along the Black Sea coast is the best way to protect Ukrainian ports," stated the expert.
He also adds that Russia has finally realized it cannot blockade or shell Ukrainian infrastructure with impunity.
"We displayed our strength when we shelled their ports. We also showed that Russians will suffer significantly more if their oil export from the Novorossiysk port is disrupted. It is a crucial transportation hub, responsible for up to 50% of Russian imports and exports, including grain. This doesn't mean, of course, that the matter is settled; there is much work ahead. But the beginning is very promising. The next step involves destruction, including of installations and airfields in Crimea. Because otherwise, we cannot secure ourselves. Russians will always work deviously, attempting to disrupt and inflict maximum damage on the Ukrainian economy," he noted.
According to him, to strengthen Ukraine's positions, the country needs, first and foremost, the reinforcement of air defense systems near ports, as Russia's current objective is the destruction of port infrastructure.
Recently, the second ship departed from the Odesa port after completing the grain deal. The vessel is carrying metal products for African countries. The ship had been in the port since February 20, 2022, with metal products destined for African countries.