Russian aviation presence in Belarus shrinks as 10 helicopters leave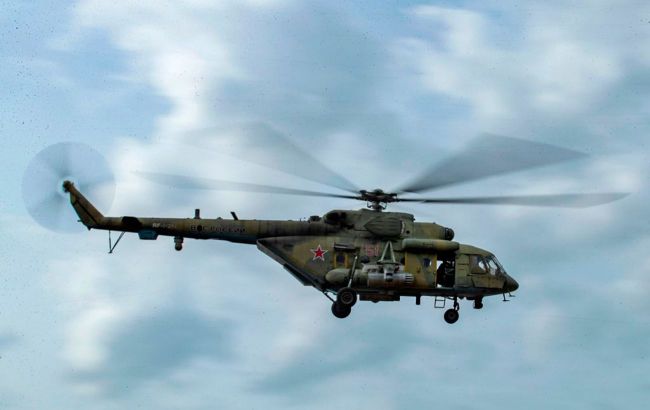 Mi-8 (Photo: Getty Images)
In Belarus, the aviation group of Russia has significantly reduced. Ten helicopters have flown from the country to the Bryansk region, according to the monitoring group "Belarusian Hajun."
Around 8:15-8:20, a group of 10 Russian helicopters took off from the "Machulishchy" airfield:
4 units - Mi-8 of the Russian Aerospace Forces
6 units - Mi-24 of the Russian Aerospace Forces
Later, the helicopters were observed over the Mogilev region heading towards the border with Russia, which they subsequently crossed. Most of them had spent 209 days in the country. Later, they landed at the "Sescha" airfield in the Bryansk region.
"Thus, this morning, the aviation grouping of the Russian Aerospace Forces in Belarus significantly decreased. It should be noted that there were at least 11 Russian Aerospace Forces helicopters in Belarus. Now, presumably, only one remains," adds "Hajun.
During their stay in Belarus, the group of helicopters lost one of its units - a Mi-24 crashed near Ivatsevichi in June.
Belarusian role in the Russia-Ukraine war
Since the beginning of Russia's full-scale invasion of Ukraine, the occupying country has been using the territory of Belarus to launch attacks on our land. Military training and rotations of Russian forces are ongoing in Belarus, and their military equipment and weaponry are also being stored there.