Russian aviation continues to leave Belarus: Fighter jets take off after helicopters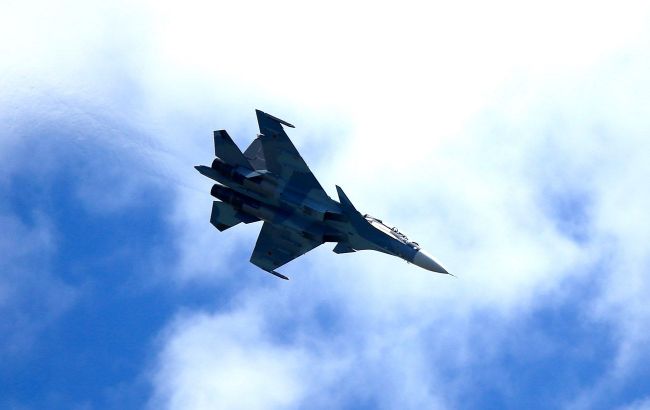 Su-34 (Photo: Getty Images)
As the press service reports, the fighter jets passed through the Mogilev region, after which they crossed the border into Russia. Most of them had been in Belarus for 202 days.
"Later, around 14:00, a Mi-24 of the Russian Aerospace Forces (RAF) took off from Machulishchy. According to our information, it was the last helicopter of the Russian Aerospace Forces aviation group that was stationed in Machulishchy," the press service adds.
The helicopter is flying eastward and is likely also heading to Russian territory.
In summary, the monitoring group noted that during the latest departure, Belarusian territory was vacated by:
A Mi-24 helicopter.
9 Su-34 and Su-30SM fighter jets.
It's worth adding that earlier in the morning, around 8:15-8:30, 4 units of Mi-8 RAF and 6 units of Mi-24 RAF left Belarusian territory. They landed at the "Sescha" airfield in the Bryansk region.
Belarus's role in Russia's war against Ukraine
Since the start of the full-scale aggression by the terrorist state on Ukrainian territory, the enemy has been using Belarus's territory to launch attacks against our land.
In particular, Belarus regularly conducts training and rotations of Russian military forces and also stores their equipment and weaponry.