Russian attack on Odesa: one person killed, 19 wounded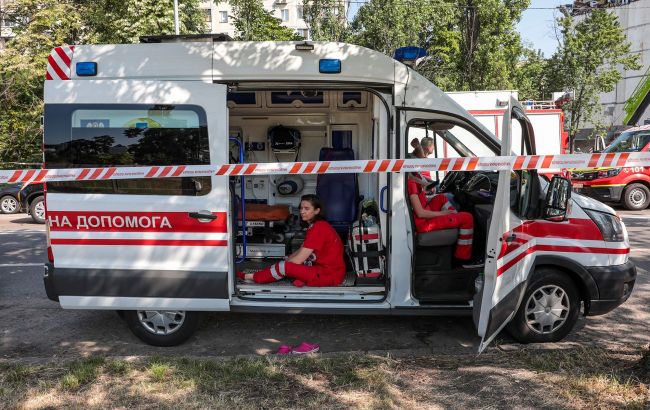 Russian troops shelled Odesa at night (Photo: Getty Images)
Russian forces conducted a combined rocket attack on Odesa on the night of July 23. As a result of the attack, one person was killed, and 19 others were injured, Oleg Kipper, the head of the Odesa Regional Military Administration (ORMA), reported.
There is one civilian fatality due to the overnight shelling by the occupiers.
"As of 03:00 am in Odesa, 18 were injured, including four children. Fourteen people have been hospitalized, including three children," according to the statement by the head of ORMA.
Kipper stated that the information about the number of casualties may change. Emergency medical teams are working on-site.
As of 5:00 am, there are reports of 19 wounded, with 14 hospitalized. Previously, the National Police had mentioned 22 injured.
Night attack by Russians on Odesa on July 23
After withdrawing from the "grain deal," Russia almost every night launches missile strikes on Odesa and the region. The enemy also uses drones and various missiles to strike the Kherson and Mykolaiv regions, resulting in civilian casualties and injuries.
On the night of July 23, the occupiers carried out another combined attack on the city and the region using "Kalibr," X-22, and "Onyx" cruise missiles. According to ORMA, the attack caused damage to civilian objects and residential buildings.
As a result of the massive shelling, the Spaso-Preobrazhensky Cathedral in the city was damaged, and several high-rise buildings were also affected.