Russian assembly Shahed drones by teenagers hands: What's going on in Tatarstan college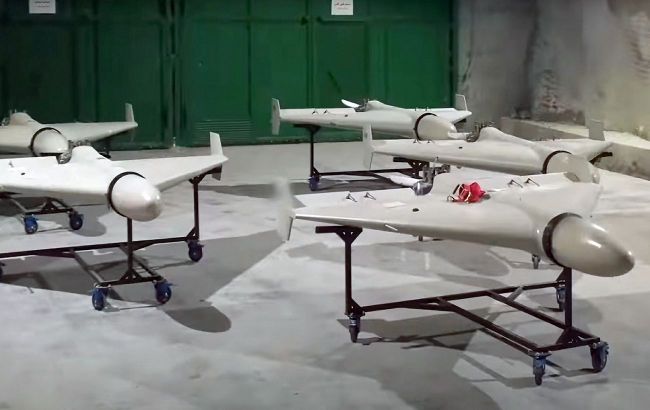 Shahed (Photo: wikipedia org)
Several hundred Russian students from the Alabuga Polytech college in Tatarstan were involved in the assembly of Iranian drones Shahed, according to the investigation by the publication "Protocol" and the YouTube channel "RZVRT".
Teenagers are involved in the assembly of drones
Initially, according to journalist sources, mainly teenagers aged 15-17, who enrolled in college after completing the ninth grade, were engaged in the work.
Currently, students from all courses are involved in drone assembly.
"Just the day before yesterday, 150 new students from the second and third courses were sent," one of the students said.
Students are paid a salary but threatened with expulsion for commenting to journalists
The salary of students involved in the drone assembly depends on meeting the plan, averaging around 30,000-40,000 rubles (approximately $330-$442). They receive their salary officially. However, students report that they are not paid extra for overtime or working on weekends.
Some complain that they are sometimes required to work for several consecutive days without sleep and almost without food.
"Those involved in drone assembly are prohibited from talking about their work under the threat of expulsion, according to the students. This is stated in the contract. For violations, a student may be fined from 1.5 to 2 million rubles (approximately $16,500 - $22,100)," the publication writes.
Involvement of foreign children in drone assembly
In addition, minors, including African students, are involved in the production of drones. According to the investigation's authors, the idea of this scheme belonged to the CEO of the Special Economic Zone "Alabuga," Timur Shagivaleev.
The African students themselves were not eager to voluntarily come to the college, so they decided to attract them using dating apps like Tinder and Badoo.
Supply of Drones from Iran to Russia
Iran started supplying the 'Shahed' kamikaze drones to Russian occupiers last year. The enemy regularly uses these UAVs to attack our country's territory.
Earlier, media reported that preparations are underway in Tatarstan to launch the production of Iranian Shahed kamikaze drones, which Russia actively uses in the war against Ukraine.
Subsequently, the Coordinator of the U.S. National Security Council at the White House, John Kirby, reported that Iran provides Russia with the necessary materials to build a factory for the production of Shahed kamikaze drones."