Russian army shelled Vuhledar, September 2 - Married couple killed, two people injured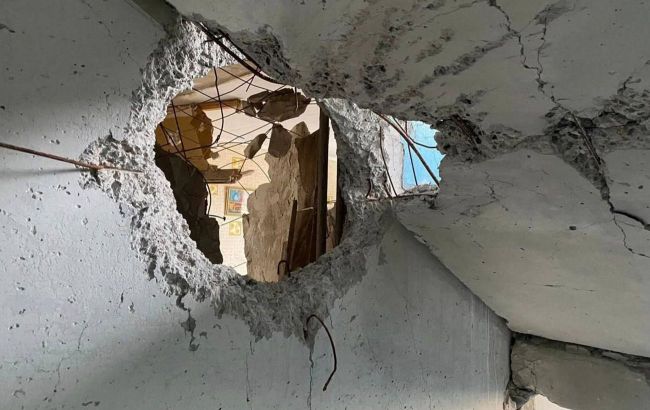 The Russians shelled Vuhledar (photo: t.me marinka_ugledar)
Russian military forces shelled Vuhledar in the Donetsk region. As a result of the enemy attack, a couple was killed, and their daughter and a neighbor were wounded, according to the Telegram channel of the Prosecutor General's Office.
"Under the procedural guidance of the Donetsk Regional Prosecutor's Office, a pre-trial investigation is being conducted in a criminal case related to violations of laws and customs of war," as reported by the Prosecutor General's Office.
According to law enforcement officials, on September 2, the Russian army likely carried out an aerial strike on the city of Vuhledar. Residential buildings were hit in the epicenter of the attacks.
As a result of the explosion in one of the multi-story buildings, a 43-year-old man and his 42-year-old wife were killed.
The 19-year-old daughter of the couple and another local resident, a 53-year-old woman, sustained injuries.
"They were transported to a medical facility to receive urgent medical assistance due to blast injuries, concussions, and body contusions," added the Prosecutor General's Office.
Furthermore, the explosions resulted in the destruction of a part of the entrance to a residential building, damage to the structural elements, and destruction of windows and balconies.
Shelling in Donetsk region
The settlements of the Donetsk region are under constant shelling by Russian Forces, often targeting not only settlements on the frontline but also those in the so-called rear area. People are constantly advised to evacuate the region.
On the night of August 30, once again, militants attacked settlements in the Donetsk region. In particular, residential areas in Kurakhove came under enemy fire, resulting in one fatality and eight injuries. One of the rockets struck a residential high-rise building.