Russian APC ran over civilian car in occupied Luhansk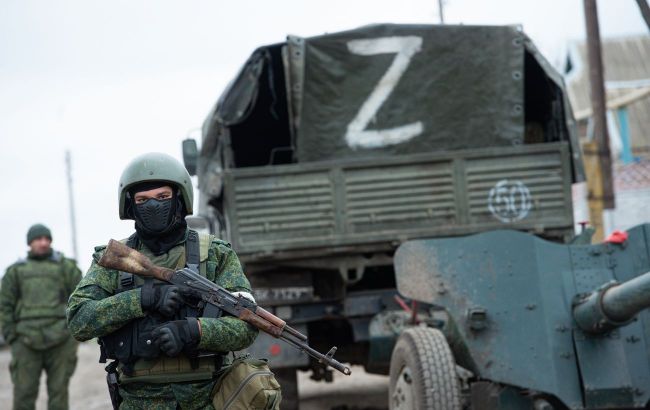 Illustrative photo (Getty Images)
Russian military forces have caused a traffic accident in the temporarily occupied city of Luhansk. An occupant's armored personnel carrier (APC) ran over a civilian car, according to the head of the Luhansk Regional Military Administration, Artem Lysohor.
"In the occupied city of Luhansk, an APC ran over a civilian vehicle," he reported.
According to him, Russian military personnel appear to have little regard for traffic rules and the safety of civilians.
"A situation like this has become quite common in the occupied territories. Not long ago, a truck with the markings 'V' and 'Z' hit a woman at a pedestrian crossing and didn't even stop," Lysohor stated.
As previously reported, an intoxicated Russian military personnel driving an APC was involved in a traffic accident in the village of Urzuf in the Donetsk region, resulting in the deaths of three occupiers and injuries to at least five others.
Additionally, in the vicinity of the village of Krynychky in the Zaporizhzhia region, Russian military forces were involved in a traffic accident. Russian soldiers, in a truck, hit a civilian Slavuta car. The latter then collided with the occupant's vehicle, causing the ammunition being transported by the invaders to detonate. Both vehicles caught fire, and all the people in the civilian car lost their lives.