Russian agent 'preparing' new missile attack detained in Kyiv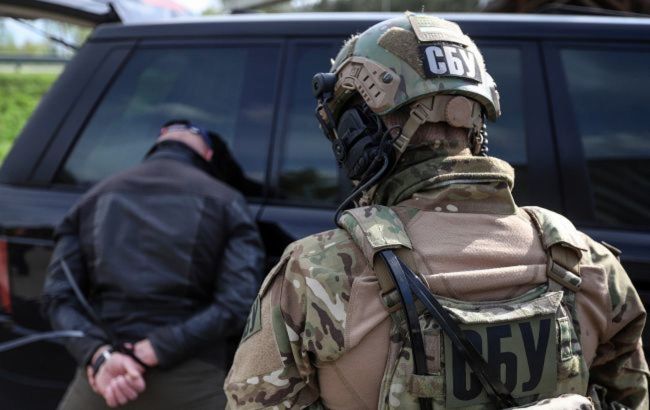 The SSU detains Russian agent (ssu.gov.ua)
According to the investigation, the detainee, operating under the direction of the Main Directorate of the General Staff of the Russian Armed Forces, was actively engaged in this scheme for financial gain.
His primary task was to ascertain the geographic coordinates of Ukrainian Defense Force units within the capital region. Of particular interest to the aggressor were the repair facilities of the Ukrainian Armed Forces, where maintenance and restoration work on Ukrainian military equipment take place.
Furthermore, the man was responsible for leaking information about electrical substations in Kyiv to the Russian forces. It appears that the enemy's intelligence agency hoped that during the reconnaissance phase, their accomplice could identify the proximity of energy infrastructure near the locations where Ukrainian air defense units were stationed.
The invaders needed intelligence data for planning a new series of precision air strikes on Kyiv and its neighboring settlements.
The operatives of the Ukrainian Security Service managed to apprehend the offender in the act while he was conducting video recording at a military base of the Ukrainian Armed Forces, where he was linking the base's GPS coordinates to an electronic map.
The investigation revealed that the suspect is a 23-year-old resident of Odesa who relocated to Kyiv in search of quick money. He achieved this by submitting his personal "resumes" on specialized internet platforms dedicated to finding part-time jobs.
Thus, he came under the radar of Russian military intelligence, which financially enticed him into collaboration to serve the interests of the aggressor nation. All subsequent communication occurred through a messenger application. For conspiracy, the traitor created several anonymous accounts.
During a search of the suspect's residence, a laptop and a smartphone containing evidence of his intelligence data and subversive activities against Ukraine were confiscated.

Based on the accumulated evidence, SSU investigators informed the suspect of his charges under Article 111, Part 2, of the Ukrainian Criminal Code (state treason committed under conditions of martial law). The offender is currently in custody and faces potential life imprisonment.
Russian agents in Ukraine
The Ukrainian Security Service previously detained a Russian informant involved in collecting intelligence about the positioning and movement of defense forces near the frontline on the Avdiivka sector.
Additionally, law enforcement authorities recently exposed a traitor in Odesa who was engaged in adjusting precision Russian strikes on the city.