Russian agent arrested: attempt to hinder counteroffensive failed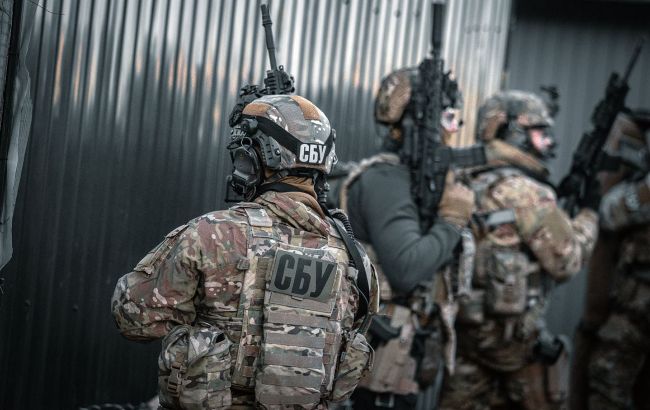 Photo: SSU (Facebook com)
The SSU (Security Service of Ukraine) has detained a Russian agent who intended to sabotage a railway in the Dnipro region to disrupt the Ukrainian Armed Forces' counteroffensive. Surprisingly, the individual turned out to be an employee of the local Ukrainian Railways station.
"At the beginning of this year, the man was recruited by a personnel employee of Russian military intelligence," the report stated.
The traitor gathered information on railway routes, transportation, and unloading points for foreign military equipment the Ukrainian Armed Forces used in counteroffensive operations.
Additionally, the hostile agent documented the coordinates of railway stations and bridges involved in relocating heavy weaponry and defense ammunition for the Armed Forces.
To carry out the aggressor's tasks, he took photos of targets using his mobile phone camera during train work trips. The reconnaissance information was needed to conduct aerial strikes on the region.
Moreover, the Russian invaders considered a "sabotage option" targeting Ukrainian Railways facilities with the involvement of the recruited agent.
Consequently, the aggressor planned to disrupt fuel, weapons, and ammunition supplies for the Ukrainian Armed Forces on the southeastern front.
However, SSU officers timely exposed the Russian agent, documented his criminal actions, and arrested him.
During the search at the suspect's living place, the following items were found:
F-1 and RGD-5 grenades
carbine
a lot of ammunition for firearms
smoke grenades
Based on the evidence, the detectives of the Security Service of Ukraine informed the detainee about the suspicion under two articles of the Criminal Code of Ukraine:
Article 111, part 2 (state treason committed under conditions of martial law)
Article 263, part 1 (illegal handling of firearms, ammunition, or explosives)
Ukraine's Armed Forces counteroffensive
Ukrainian military forces have been conducting a counteroffensive on multiple fronts for nearly two weeks, including the liberation of 8 settlements in the Berdyansk and Melitopol directions.
During this time, the Security Service of Ukraine (SSU) detained at least two Russian agents who attempted to impede the Ukrainian counteroffensive. The SSU arrested a Federal Security Service agent spying on the Ukrainian Armed Forces' training centers in preparation for the counterattack in the Dnipropetrovsk region.
He was a resident who had even assumed the alias "Geralt."
SSU operatives uncovered a Russian agent within the ranks of the Ukrainian Armed Forces who planned to disclose the directions of the Ukrainian counteroffensive to the occupiers. Both individuals were arrested.