Russia withdrawn almost all troops from Belarus - State Border Guard Service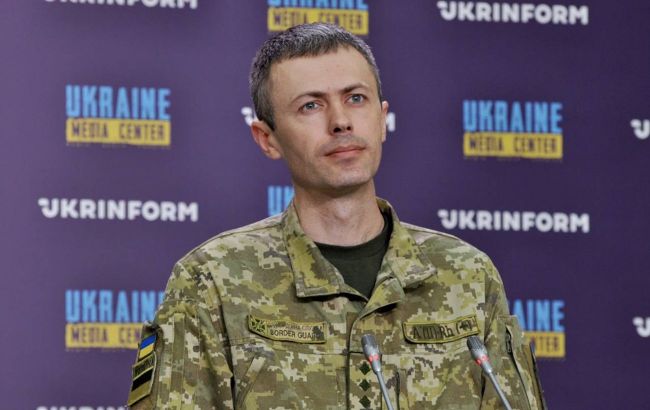 Andrii Demchenko, Spokesperson of the State Border Guard Service of Ukraine (Photo: mediacenter org ua)
The spokesperson of the State Border Guard Service of Ukraine, Andrii Demchenko, has announced that as part of their rotation, Russia has withdrawn almost all of its units from Belarus.

"At this moment, Russia has withdrawn practically all of its units that have completed their training as part of their rotation. New units have not been brought in," he stated.
According to Demchenko, Russia has been using Belarus as a training ground for its units, and there were periodically around 10,000 to 11,000 Russian military personnel there. However, as of now, Russia does not have a group in place in Belarus for launching an invasion into Ukraine.
He also noted that border guards have observed no recent changes along the state border with Belarus. The situation along the border, according to Demchenko, remains entirely under control. Border fortifications continue to be reinforced to prevent any sabotage or destabilization incidents.
Belarus' role in Russia's war against Ukraine
At the outset of Russia's full-scale invasion, Russia entered Ukrainian territory via Belarus. During that time, militants captured parts of the Kyiv, Chernihiv, and Sumy regions. Ukrainian Defense Forces later reclaimed these territories.
Throughout the conflict, Russia has used Belarus as a launching point for attacks on Ukraine.