Russia-Ukraine war will not end this year or the next one - Ukraine's well-known volunteer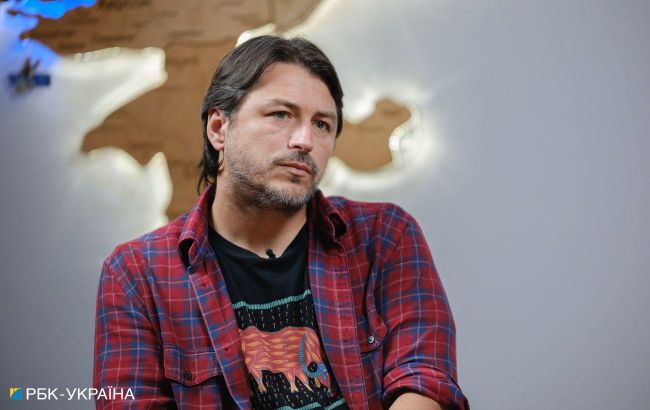 Serhiy Prytula (Vitalii Nosach, RBC-Ukraine)
The Russia-Ukraine war will not end this year or the next one. The current autumn-winter season will not be easier for Ukraine than the previous one, as well-known Ukrainian public and political figure and volunteer Serhiy Prytula says in an interview with RBC-Ukraine to be posted tomorrow, September 25.
"I don't possess the data our special services might have. But there is an internal feeling that it won't get any easier. I don't see any objective reasons why they (Russians) would abandon the tactics they applied last year," Prytula said.
The volunteer also agrees that an increasing percentage of Ukrainians believe the war is becoming protracted.
"There is no reason to believe that it can end by the end of this year. And I don't want to take unnecessary responsibility for any predictions. However, the work of our foundation is planned with the expectation the war will not end next year," Prytula said.
The full interview with Serhiy Prytula will be available tomorrow on the RBC-Ukraine YouTube channel.
Ending the war in Ukraine
There is a clear position in Ukraine on the conditions for ending the war. According to the head of Ukraine's Defense Intelligence, Kyrylo Budanov, the end of the war in Ukraine means returning to the Ukrainian borders of 1991. If earlier-occupied Crimea or Donbas are not returned, the war will continue until all these territories are under Ukrainian control.
Earlier, President of Ukraine Volodymyr Zelenskyy set a condition for Russia-Ukraine negotiations - Ukrainian Armed Forces are on the borders of 1991.
However, Budanov's forecasts can hardly be called optimistic. He recently expressed the opinion that even after Ukraine's victory in the war, Russia will seek revenge. Ukraine needs at least 10 years to prepare, exactly the same term the Kremlin needs to recover militarily.