Russia transferred two Su-25 aircraft to Mali: Both crashed in less than a year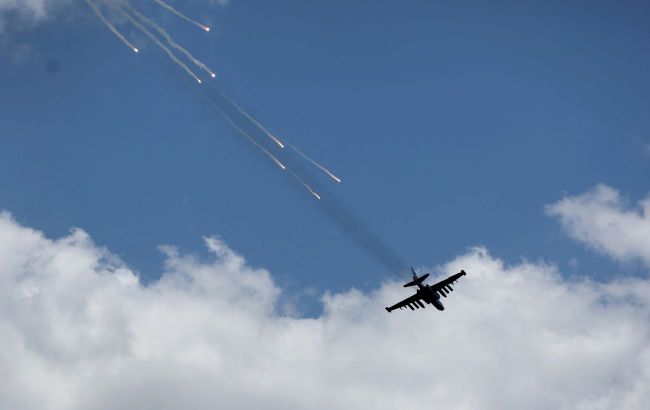 Russia has handed over two Su-25 planes to Mali, both crashed (Photo: Getty Images)
On September 9th, another Su-25 attack aircraft, supplied by Russia at the beginning of this year, crashed in Mali. This marks the second similar aviation accident involving Russian Su-25s delivered to the country in 2022 and 2023, reports Defense Express.
The aircraft in question was the only Su-25 attack aircraft in Mali, and it crashed near Almoustarat, north of the Gao region. The country's air force has confirmed the loss of the attack aircraft.
According to the Chief of Staff of the Malian Air Force, Alou Boy Diarra, the Su-25 crash occurred due to a technical error, and he did not rule out the possibility of adverse weather conditions. Fortunately, the pilots survived and ejected safely.
What is known about this aircraft?
This Su-25, with registration number TZ-25C, was supplied by Russia to the armed forces of Mali in January 2023, along with Mi-8 helicopters and L-39 aircraft. Hence, it had been flying in Malian skies for less than a year.
Photos from the crash site have already been circulated on social media.
#azawad #tin_awkar
Photos exclusives de l'avion de combat de l'armée malienne abattu par les forces azawadiennes à Tin_awkre hier soir 17h@africanpercpt @azawad_news @Chaboune_Ag @cicamazawad @AJArabic @skynewsarabia pic.twitter.com/xOuC45Wy2F

— Issa Ag Amoudak Alla ⴰⴶ ⴰⵎⵓⴸⴾ (@issatenere) September 10, 2023
#Mali - Images from the crash site suggest that the Malian Air Force lost its Su-25 reg. TZ-25C (delivered January 2023). CMA reported that their forces had fired on the jet, leading to the crash. There were also very bad weather conditions, another possible cause of the crash. https://t.co/kAGTqhNUze pic.twitter.com/BDLdUJgiOO

— Fabian (@fabsenbln) September 10, 2023

The second incident with Russian Su-25s in Mali
Before this incident, another Russian Su-25 attack aircraft, received in August 2022, crashed in Mali. It crashed at the beginning of October at the Gao International Airport.
As previously reported, Russian-manufactured aircraft like the "Superjet" have faced challenges due to sanctions. Pilots have reported issues with navigation databases.
Furthermore, the sanctions have impacted even aviation paint, with Russian airlines experiencing 3-4 months of delays in obtaining aircraft paint.