Russia trains drug addicts and hepatitis patients for war - General Staff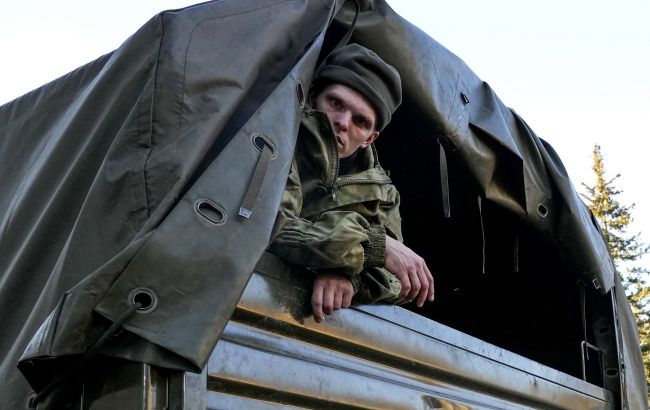 Russia trains sick soldiers (GettyImages)
On one of the training grounds of the Eastern Military District in the Altai Region of Russia, more than 300 Russians who have signed contracts with the Russian Ministry of Defense are being trained. Among them are drug addicts and individuals suffering from hepatitis, reported the General Staff of the Armed Forces of Ukraine.
"The recruits include former prisoners, men of low social status without personal documents, drug addicts, and individuals with hepatitis," the General Staff said.
It is reported that the majority of these individuals have already sought medical assistance in an attempt to delay their deployment to the combat zones in Ukraine.
Mobilization in Russia

Since the autumn of 2022, Russia has implemented a so-called "partial mobilization," which was expected to call up over 280,000 individuals into the military. However, hidden mobilization continues in Russia, and recruits are often sent to the frontlines without proper training.
Estonian intelligence revealed that Russia may declare a second wave of mobilization, with a high likelihood of it happening. British intelligence reported that the forced mobilization conducted on Russian territory has deteriorated discipline within the Russian army.