Russia to bring unusual aircraft back into service: British Intelligence explains reason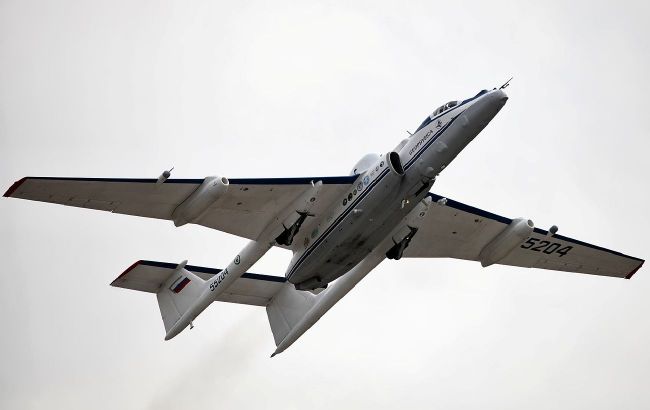 Photo: Britain's intelligence explains why occupiers bring M-55 aircraft back into service (wikipedia.org)
Russia is returning the rare high-altitude M-55 aircraft into service. The occupiers will use it for reconnaissance, reports the Ministry of Defense of Britain.
The M-55 aircraft was used by the Russians as a research platform. However, it was recently noted that it carries a military reconnaissance capsule designed for use on Russian fighters.
Intelligence believes that a critical flaw in Russian procurement strategy is its inability to create adequate intelligence, surveillance, and target detection capabilities.
"There is a realistic possibility that the M-55 will return to the frontline service to bolster Russia's limited ISTAR (Intelligence, Surveillance, Target Acquisition and Reconnaissance) capabilities over Ukraine. Operating at high altitudes enables the sensors to work at a considerable stand-off range," the summary says.
At the same time, intelligence suggests that the M-55 will carry out missions from the relatively safe airspace of Russia.
What preceded
Recently, Ukrainian military outlets reported that the Russians had refurbished and resumed flights of the rare high-altitude M-55 Geophysica (Geophysics) aircraft. It was spotted in the Moscow region.
Under the wing of the M-55 was a special container, presumably with radio reconnaissance equipment. Previously, such a container was noticed under the Su-34.
The M-55 aircraft was created during Soviet times as a high-altitude reconnaissance aircraft for conducting missile strikes. It is known that only up to 5 such aircraft were manufactured, which were preserved for scientific missions.