Russia stole nearly 6 million tons of Ukrainian grain last year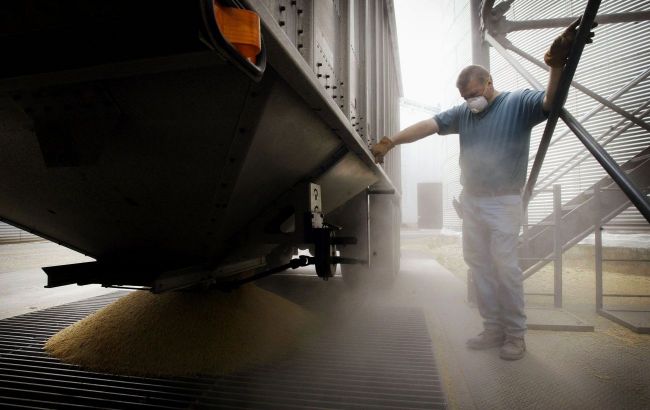 The US has expressed concern about Russia's theft of grain in the occupied part of Ukraine (photo: Getty Images)
Russia stole nearly six million tons of Ukrainian wheat harvested in the occupied territories in 2022, reports the US Congress.
The report cites data from a non-secret report of American intelligence, which is based on satellite images and information from open sources.
It is noted that the cargo ships used by Russia to transport this stolen Ukrainian grain will sail along the coast of Türkiye, delivering cargo to the ports of Syria, Israel, Iran, Georgia, and Lebanon.
"We cannot confirm whether the buyers of Russian cargo were aware of the Ukrainian origin of the grain," the report states.
It is also mentioned that Russia's large-scale military aggression against Ukraine has caused significant disruptions in global food supplies, raised prices, and increased the risk of food insecurity in poor countries in the Middle East and North Africa.
In the US Congress, attention has been drawn to the fact that the direct and indirect consequences of this war were "the primary driving forces behind one of the most disruptive periods for global food security in the past decade." The key issue is that before the full-scale invasion, Ukraine and Russia were among the world's largest exporters of grain and other agricultural products.
The report also states that food security issues have diminished since the beginning of 2023. However, it is likely that world food prices will be affected by the situation with the Black Sea Grain Initiative, from which Russia withdrew in July.
The report also notes that droughts in Canada, the Middle East, South America, and the United States last year further exacerbated the strain on global food reserves caused by the war.
Intelligence officials had previously accused Russia of using food supplies as a weapon by blocking Ukrainian exports, damaging infrastructure, and occupying agricultural lands in Ukraine.
The theft of Ukrainian grain by Russia in the occupied territories
Russian forces and their collaborators are stealing agricultural products in the temporarily occupied territories of Ukraine.
Just last year, Russia exported dozens of vessels filled with grain from the occupied regions of Ukraine and used the proceeds from these sales to finance its war.
As recently stated by the Ukrainian Ambassador to Türkiye, Vasyl Bodnar, Russia has already stolen 500,000 tons of grain from the temporarily occupied areas of the Kherson and Zaporizhzhia regions. To transport the stolen grain, the occupiers are using up to a dozen of their own and Syrian ships.
Additionally, Ukraine's Security Service has uncovered two "ministers" in occupied Crimea who are assisting in the theft of Ukrainian grain from the temporarily occupied territories in the south of our country.