Russia stockpiles missiles, but no more shelling as before: Ukrainian Intelligence reports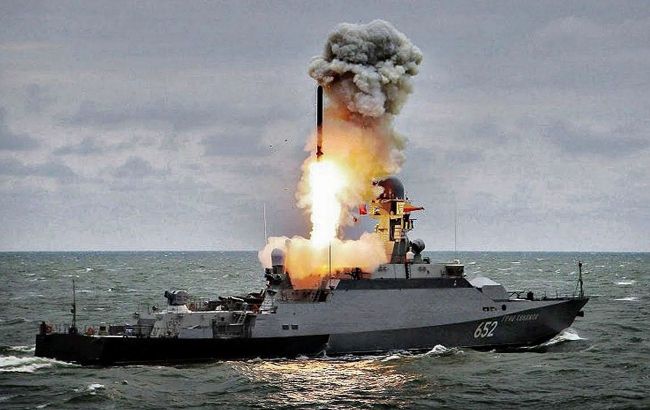 Illustrative photo (Photo: youtube)
Despite the fact that the Russians are replenishing their missile stocks, they will not be able to return to the levels of early 2022, according to the representative of the Defense Intelligence of the Ministry of Defense of Ukraine, Andrii Yusov.
"They manage to replenish (missile stocks - Ed.) by comparing with what to replenish. If we look at the stocks they had before the full-scale invasion, they don't manage to replenish, not even close. But in general, the occupiers are producing some quantity of missiles. There are more Kalibrs and fewer Kinzhals, but they are being produced," explained Yusov.
According to the representative of Ukrainian Intelligence, this means that if we do not see missile strikes for a long period, the enemy is not just waiting but accumulating missile weaponry.
"And so, we are on the verge of a new heating season. And since the state terrorist has not disappeared, it is evident that the missile strikes we saw last winter can be repeated," he added.
Yusov emphasizes that it is no longer possible to accumulate an "incredible amount" of Russian missiles.
"They don't have the missile stocks they had before February 24, 2022. We saw when they could launch 100 or more missiles in one strike. This has not been observed for a long time now. However, what we are discussing, the risks remain, which means the country is preparing," he underscored.
Russian missile stocks
In September, The New York Times reported that Russia had successfully circumvented Western sanctions and export controls. As a result, the aggressor country increased missile production, even exceeding pre-war levels.
Andriy Yermak, head of the Office of the President, stated that the effectiveness of the sanctions imposed against Russia will determine whether Russia can continue to manufacture missiles and use them to kill Ukrainians.
It should be noted that foreign components are often found in the fragments of the missiles used by Russia to strike Ukrainian territory.