Russia shifts to nighttime aerial strikes, artillery shelling decreases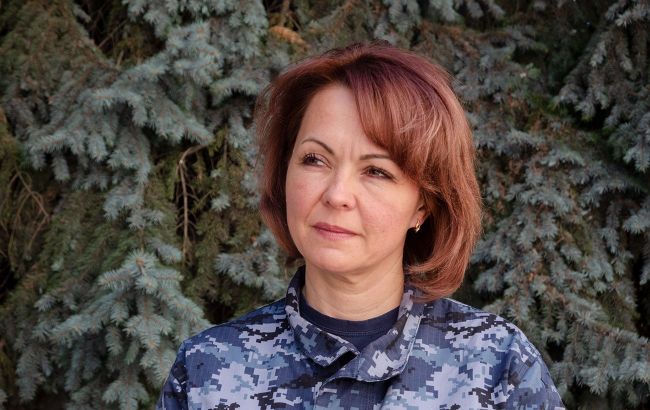 Photo: Natalia Humeniuk, Head of the United Coordinating Press Center of Security and Defense Forces of the South of Ukraine (Vladyslav Krasinskyi, RBC-Ukraine)
In the south, Russian terrorists resort to nighttime airstrikes, attacking residential quarters, civilian infrastructure, and agricultural enterprises. At the same time, artillery shelling has decreased due to an ammunition shortage, the Head of the United Coordinating Press Center of Security and Defense Forces of the South of Ukraine Natalia Humeniuk, during a telethon.
According to her, counter-battery resistance is ongoing around the Dnipro River. The enemy is pressing on civilians with nighttime aviation strikes. Furthermore, they are using less ammunition.
"This means they are experiencing an ammunition shortage. We continue to work on this - in the past day, we destroyed another checkpoint, command post, and UAV control point," Humeniuk added.
She also mentioned that in southern Ukraine, terrorists actively use their reconnaissance-type UAVs and drones to drop fragmentation ammunition.
Frontline situation
At the beginning of the week, terrorists intensified their offensive on Avdiivka in the Donetsk region. The enemy is heavily shelling the city and adjacent settlements. According to the Commander of the Ground Forces of the Armed Forces of Ukraine, Lieutenant General Oleksandr Syrskyi, in recent days, the Russians have intensified their offensive actions on the Kupiansk-Lyman axis. Eventually, their attempt to advance on Kupiansk could turn into fight against a concrete wall.
Meanwhile, our soldiers, as analysts claim, are conducting offensive operations on several fronts. In particular, the Ukrainian Armed Forces have managed to advance to the north of Maryinka.