Russia shells Kyiv on June 1: consequences of the attack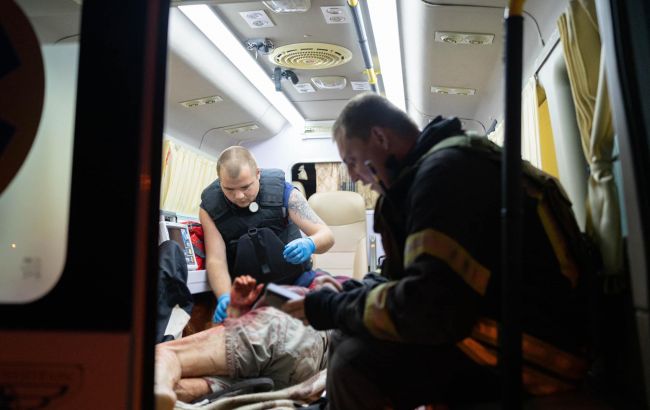 after the shelling of Kyiv (GettyImages)
According to Klitschko's update at 3:20 a.m., cleanup crews were promptly dispatched to the Dniprovskyi and Desnianskyi districts of Kyiv, where debris was scattered on the roadways.
Klitschko noted that a car was ablaze on one of the streets. Meanwhile, the Kyiv Military Administration reported a similar incident in the other district. At 4:10 a.m., Klitschko confirmed that both fires had been extinguished.
A clinic sustained damage from the debris, but there were no reports of a fire. Nearby buildings, including a residential one, had their windows shattered due to the explosion. The Kyiv Military Administration reported three people killed and four others injured. These figures are subject to updates and verification.
Klitschko specified that among the deceased were two children, aged 5-6 and 12-13. In total, nine individuals from two districts were hospitalized, while five others received on-site assistance.
Additional reports revealed that a hot water supply pipeline in the Dniprovskyi district of Kyiv was also damaged.
Photographs of the destruction

June 1 shelling of Kyiv
In response to the air alerts at night, Ukraine witnessed a series of explosions in Kyiv and eight other regions. Local authorities initiated air defense operations to protect the city and its residents.