Russia sends new army to the front - British intelligence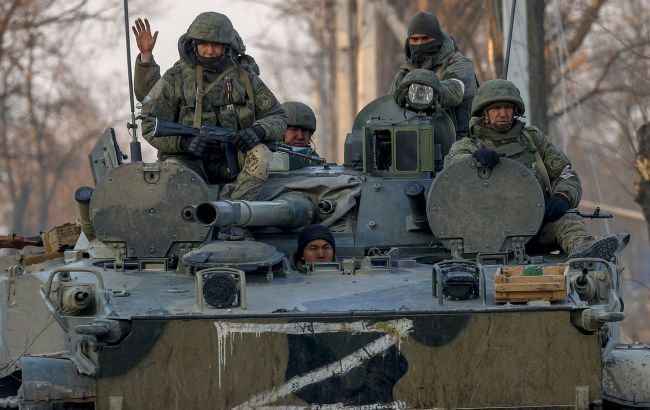 The new Russian army has been deployed to the front (Getty Images)
In mid-September, Russia likely deployed elements of its new 25th Combined Arms Army for the first time. The formation began its movement into Ukraine at the end of August 2023, according to the United Kingdom's Ministry of Defense.
According to the report, units from two of 25 CAA's manoeuvre components, 67th Motor Rifle Division and 164th Separate Motor Rifle Brigade, are reported to be fighting on the front in a sector west of Severodonetsk and Kreminna, along the border between the Donetsk and Luhansk regions.
According to British intelligence, since the start of the invasion, Russia has only rarely maintained an uncommitted army-size grouping which could potentially form the basis of a major new offensive thrust.
"With 25 CAA apparently being deployed piecemeal to reinforce the over-stretched line, a concerted new Russian offensive is less likely over the coming weeks," writres the UK Ministry of Defense.
Attempts to advance in the east
The Russian army is attempting offensives in the east, while the Ukrainian Armed Forces are advancing in the south of Ukraine.
The Russian advance along the Lymans-Kupiansk line has essentially stalled, and their plans have faltered. In a month, the Russians failed to capture any populated areas along the line from Lyman to Kupiansk. The enemy advanced at most 1-2 kilometers, and this is not the case everywhere.
According to Ukrainian military sources, the Russians attempted to form a strike force, but they lack the necessary equipment.