Russia's rocket attack on Kharkiv: Number of wounded increased to 25 people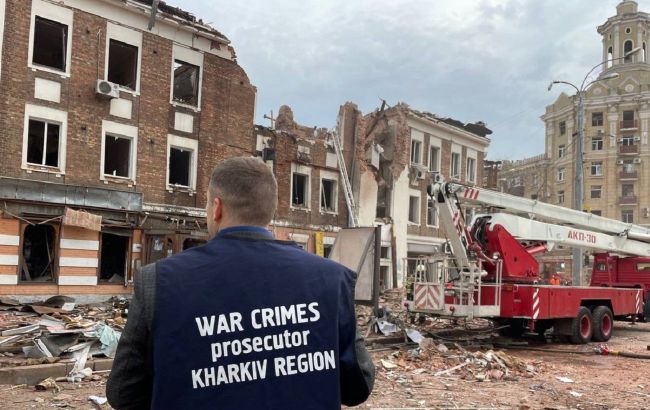 Consequences of the Russian missile attack on Kharkiv on October 6 (Photo: Vitalii Nosach, RBC-Ukraine)
In Kharkiv, the number of casualties sharply increased due to the Russian missile shelling of the city center this morning. Currently, 25 wounded individuals are known. The number of fatalities remains the same as it was, according to the Kharkiv Regional Prosecutor's Office.
According to the head of the Kharkiv Regional Prosecutor's Office, Oleksandr Filchakov, there are currently 25 wounded civilians and one fatality known. The deceased individual is a 10-year-old boy.
Earlier, around half past ten in the morning, the regional prosecutor's office mentioned information about 23 wounded individuals. Furthermore, it was previously known that 13 citizens had been injured.
The prosecutor's office stated that the data is constantly being updated.
Rocket shelling of Kharkiv on October 6
Russian forces carried out a missile attack on Kharkiv early Friday morning, and the strike hit the city center, specifically in the Kyivskyi and Osnovianskyi districts.
Explosions in the city occurred around 6:46 AM, and immediately after that, an air raid alert was announced in the region.
Preliminarily, Russian occupiers used two Iskander ballistic missiles for the strikes on Kharkiv.