Russia's night attack on Ukraine: 26 Shaheds down in the south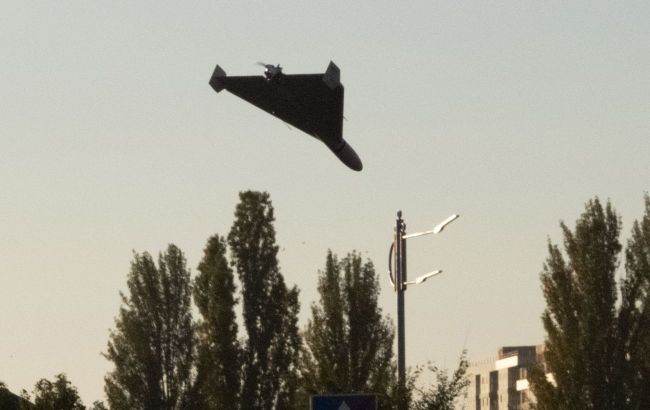 Ukrainian air defence forces destroyed 26 Shahed in the south during Russian night attack (Getty Images)
Last night, Russian occupiers launched an attack on Ukraine using Iranian Shahed-136/131 drones. According to the Ukrainian Air Force's Telegram channel, Ukraine's air defense forces successfully downed 26 out of 28 aerial targets.
The attack reportedly originated from the southeast direction (Primorsko-Akhtarsk, Krasnodar Krai).
The statement highlights that the enemy conducted the drone attacks, and through successful combat operations in the responsible zones of the Southern and Central Air Commands, along with the coordination of air defense forces from other branches of the Armed Forces, 26 attack UAVs and one reconnaissance drone of the "Zala" type were destroyed.
In the past 24 hours on July 10, the air defense forces eliminated an enemy helicopter (specific type undisclosed), three "Lancet" attack UAVs, and four tactical-level reconnaissance drones.
Overnight attack on Ukraine
During the night of July 10, Russians once again launched an attack on Ukrainian territory employing UAVs and missiles, resulting in the air alarm going off in multiple regions. Explosions were reported in the Cherkasy and Odesa regions, likely attributed to the actions of air defense forces.
The activities of the air defense forces were also reported in the Kyiv region, where they effectively neutralized enemy drones. All targets were successfully destroyed.
Russian losses in Ukraine
According to the General Staff, as of Tuesday morning, July 11, Russian losses in the war in Ukraine in the past 24 hours amounted to 540 occupiers, with a total of 235,020 military personnel lost since the beginning of the invasion. A Russian helicopter was also destroyed by the Ukrainian Armed Forces.