Russia's military leadership calls on occupants not to surrender - Ukrainian Intelligence Directorate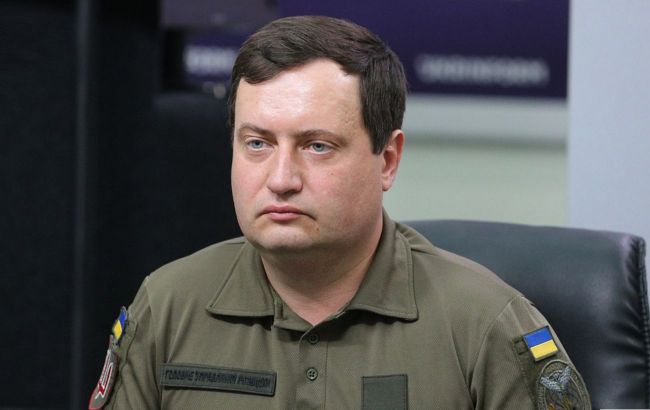 The spokesperson of the Main Intelligence Directorate of the Ministry of Defense of Ukraine, Andrii Yusov (Photo: suspilne.media)
The military leadership of the Russian Federation, by intimidating ordinary Russian service members, urges them under no circumstances to surrender to Ukrainian captivity, according to the spokesperson of the Main Intelligence Directorate of the Ministry of Defense of Ukraine, Andrii Yusov.
"The Russian fascists and the Russian command encourage and frighten ordinary occupiers not to surrender to captivity, claiming that they will be treated as beasts, and Ukrainian nationalists will do to you what we are doing to Ukrainians. Therefore (the Russian leadership tells ordinary Russians - edit.): under no circumstances surrender (to captivity - edit.), blow yourselves up with grenades, and if you surrender, they will simply execute you," Yusov explained.
He stated that this psychological operation (PSYOP) aims to pressure their ranks.
"Nevertheless, despite this, (Russians - edit.) do surrender to captivity, and Ukrainian defenders capture invaders as prisoners and replenish the exchange pool," the representative of the Main Intelligence Directorate (GUR) pointed out.
Yusov also found the statement by Russian Defense Minister Sergey Shoygu about one of the critical tasks of the so-called "SVR" to be very interesting, namely the return of Russian prisoners of war held in Ukraine.
"The logic is unique. But how did they appear in the first place? Maybe they shouldn't have started this so-called SVR, and there wouldn't be prisoners. Moreover, the statement was made, and now specific actions from the Russian authorities are required to return their prisoners of war. There must be pressure, including from mothers, wives, and parents on this authority, to return their "Ivans" from Ukrainian captivity," he noted.
Yusov added that such pressure exists in Russia, but it is targeted.
"For it to be widespread, a civil society is needed, and it's absent there," the GUR representative believes.
According to him, Ukraine is ready to return Russian captives on its side, of course, while returning its defenders and illegally detained civilians.
"The question is: what is Russia doing for this? Ukraine is doing a lot for it and doing so very actively. We hope that at least this time there will be not only statements but also concrete actions (on the part of Russia - editor's note) within the framework of international law, the Geneva Conventions - everything as it should be," Yusov emphasized.