Russia's MFA to visit North Korea amid strengthening military ties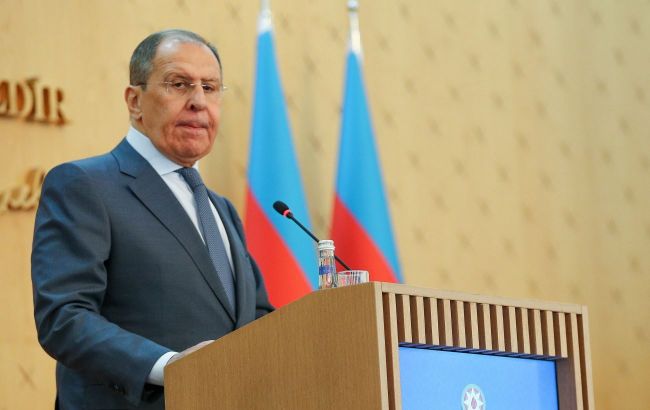 Russian Foreign Minister Sergey Lavrov (Photo: Getty Images)
Russian Foreign Minister Sergey Lavrov will visit North Korea on October 18-19. This comes against the backdrop of increasing military cooperation between Moscow and Pyongyang, according to Yonhap.
Russian Foreign Minister Sergey Lavrov will make an official visit to North Korea on October 18-19 at the invitation of the North Korean Ministry of Foreign Affairs.
The media notes that the two countries are taking steps to strengthen their military ties amid reports of their anticipated arms supply agreement.
Lavrov's future visit will take place after a rare summit between North Korean leader Kim Jong Un and Russian dictator Vladimir Putin on September 13.
It is expected that Lavrov will meet with his North Korean counterpart Ri Son Gwon to discuss ways to strengthen bilateral cooperation, including preparations for a possible return visit by Putin to Pyongyang.
South Korea condemns North Korea's military supplies to Russia
Earlier, Lavrov announced his plans to visit Pyongyang in October to discuss further actions following the Putin-Kim summit.
Last month, the Kremlin announced that Putin had accepted Kim's invitation to visit North Korea during the summit, which took place at the Russian Eastern Spaceport.
Information about Lavrov's visit emerged just days after the White House reported that Pyongyang had shipped over 1,000 containers of military equipment and ammunition to Russia for use in the war in Ukraine.
A South Korean Ministry of Defense spokesperson on Monday confirmed signs of recent North Korean shipments of such containers to Russia by sea transport, stating that their volume could amount to hundreds of thousands of artillery shells.
Seoul condemned such reports, stating that any illicit arms trade with North Korea should be halted as it would be a violation of United Nations Security Council resolutions against North Korea's nuclear and missile programs.
What led to this
On September 13, dictators Kim Jong Un and Vladimir Putin met in Russia to discuss military cooperation. Prior to this, Western media reported on North Korea's intentions to supply Russia with artillery ammunition and weapons in exchange for technology.
Simultaneously, The Economist claimed that Pyongyang had been supplying Moscow with artillery ammunition and Katyusha-type rockets for over half a year.
Recently, John Kirby, the Coordinator for Strategic Communications at the U.S. National Security Council, stated that North Korea had provided Russia with one thousand containers of military equipment and ammunition against the backdrop of the war in Ukraine.