Russia's losses in Ukraine as of September 20: Ukrainian forces eliminate 520 troops and 37 drones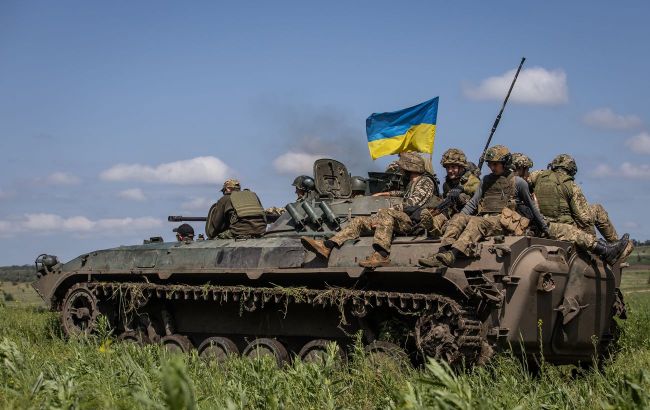 Updated data on Russian losses in Ukraine (Getty Images)
Russia's losses in the war in Ukraine as of Wednesday morning, September 20, amounted to 520 troops, bringing the total number of Russian army losses since the beginning of the invasion to 273,980. In addition, the Ukrainian Armed Forces destroyed 34 Russian artillery systems and 37 drones, according to the General Staff of the Armed Forces of Ukraine.
The overall Russia's combat losses from February 24, 2022, to September 20, 2023 are estimated as follows:
Personnel: Approximately 273,980 (+520) individuals eliminated.
Tanks: 4,635 (+7) units.
Armored fighting vehicles: 8,868 (+17) units.
Artillery systems: 6,096 (+34) units.
Multiple rocket launchers: 779 (+1) units.
Anti-aircraft defense systems: 526 units.
Aircraft: 315 units.
Helicopters: 316 units.
Tactical UAVs: 4,821 (+37) units.
Cruise missiles: 1,479 units.
Ships/boats: 20 units.
Submarines: 1 unit.
Motor vehicles and tanker trucks: 8,633 (+32) units.
Specialized equipment: 906 (+3) units.
Frontline situation
According to the Ukrainian General Staff's data, as of this morning, Ukrainian defense forces continue to conduct defensive operations in the eastern and southern regions of Ukraine. They are also engaged in offensive operations on the Melitopol and Bakhmut directions, with 24 combat clashes reported there in the past 24 hours.
As reported by the Institute for War Studies, Ukrainian Armed Forces have made advances near Verbovo in the Zaporizhzhia region and have once again established a presence on the left bank of the Dnipro River in the Kherson region.