Russia's losses in Ukraine as of October 27: 560 troops, 7 artillery systems, 4 tanks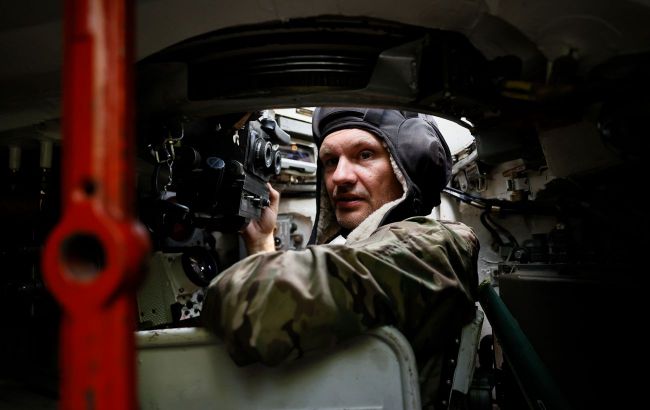 General Staff updates data on Russian losses in Ukraine (Getty Images)
Losses for Russia in the war in Ukraine on Friday, October 27, amounted to 560 occupiers, with a total count of Russian military casualties since the start of the invasion at 297,680 soldiers. In addition, the Ukrainian Armed Forces destroyed 7 artillery systems, 11 armored vehicles, and 4 tanks, according to the General Staff of the Ukrainian Armed Forces.
The overall combat losses of the enemy from February 24, 2022, to October 27, 2023, are estimated as follows:
Personnel - approximately 297,680 (+560) individuals eliminated.
Tanks - 5,145 (+4) units.
Armored fighting vehicles - 9,726 (+11) units.
Artillery systems - 7,162 (+7) units.
Multiple rocket launchers - 834 units.
Anti-aircraft missile systems - 556 units.
Aircraft - 320 units.
Helicopters - 324 units.
UAV operational-tactical level - 5,390 (+1) units.
Cruise missiles - 1,538 units.
Warships/boats - 20 units.
Submarines - 1 unit.
Military vehicles and tankers - 9,513 (+6) units.
Special equipment - 1,011 (+1) units.
Frontline situation
According to the General Staff's data, as of the morning, Ukrainian forces continue to defend positions in the east and south, while conducting offensive operations in the Melitopol and Bakhmut directions. There were nearly 70 combat engagements in the past day. In particular, the Institute for the Study of War reports that Ukrainian forces were able to advance on the left bank of the Kherson region. Meanwhile, Russians have complained about Ukrainian forces continuing to reinforce this region.