Russia's losses in Ukraine as of October 23 exceed 294 thousand occupiers - General Staff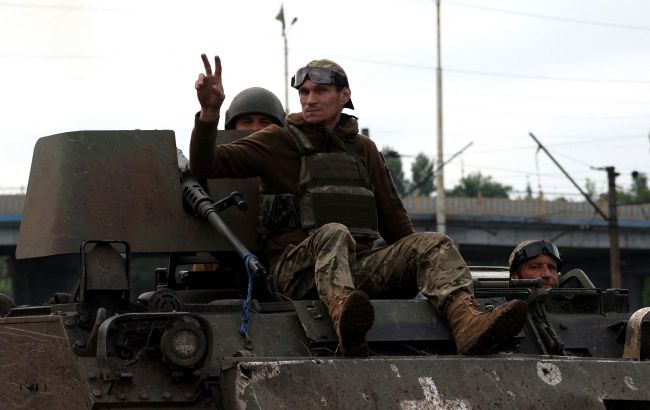 General Staff updates data on Russian losses in Ukraine (Getty Images)
As of Monday, October 23, Russian losses in the war in Ukraine have reached 870 occupiers, with the overall number of Russian military casualties since the invasion's onset totaling 294,700 personnel. Additionally, the Ukrainian Armed Forces have successfully eliminated 12 tanks, 22 armored vehicles, and 25 artillery systems, according to the General Staff of the Ukrainian Armed Forces.
The total Russian combat losses from February 24, 2022 to October 23, 2023 are estimated as follows:
Personnel: Approximately 294,700 (an increase of 870 individuals)
Tanks: 5,093 (an increase of 12)
Armored vehicles: 9,653 (an increase of 22)
Artillery systems: 7,057 (an increase of 25)
Multiple launch rocket systems (MLRS): 825
Anti-aircraft defense systems: 551 (an increase of 2)
Aircraft: 320
Helicopters: 324
Operational-tactical UAVs: 5,345 (an increase of 6)
Cruise missiles: 1,536 (an increase of 1)
Ships/boats: 20
Submarines: 1
Motor vehicles and tankers: 9,419 (an increase of 15)
Special equipment: 998 (an increase of 7)
Russian losses in Ukraine
During the week of October 16 to October 22, Ukrainian military forces successfully eliminated 6,060 Russian soldiers. Furthermore, the Ukrainian Armed Forces managed to destroy three aircraft, eight helicopters, and 70 UAVs.
Additionally, on the Tavria sector, 615 occupiers were eliminated, and a Russian radar system, the Zoopark, valued at over 10 million dollars, was also destroyed yesterday.