Russia's losses in Ukraine as of October 5: Another 580 troops and 31 artillery systems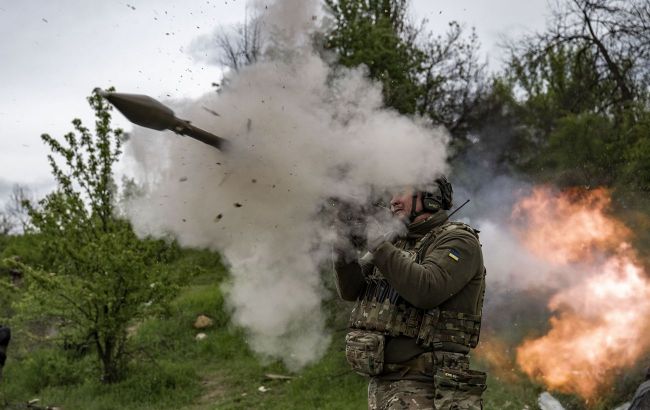 Ukrainian soldier (Getty Images)
Ukrainian fighters eliminated another 580 Russian occupiers in the past day, bringing the total losses of enemy forces in Ukraine to 280,470 soldiers. Ukrainian Armed Forces also destroyed 31 Russian artillery systems, 26 armored vehicles, and 12 tanks, according to the General Staff of the Ukrainian Armed Forces.
The overall Russian combat losses from February 24, 2022 to October 5, 2023 are estimated as follows:
Personnel: Approximately 280,470 (+580) individuals eliminated.
Tanks: 4,757 (+12) units.
Armored fighting vehicles: 9,052 (+26) units.
Artillery systems: 6,643 (+31) units.
MLRS (Rocket Launchers): 804 (+2) units.
Anti-aircraft systems: 540 units.
Aircraft: 315 units.
Helicopters: 316 units.
Tactical UAVs: 5,121 (+8) units.
Cruise missiles: 1,530 (+1) units.
Ships/boats: 20 units.
Submarines: 1 unit.
Automotive and tankers: 8,980 (+18) units.
Specialized vehicles: 948 (+2) units.
Frontline situation
according to the General Staff, the Ukrainian Armed Forces continue to defend the eastern and southern regions of Ukraine, conduct offensive operations in the Melitopol direction, and engage in offensive actions in the Bakhmut direction. There have been 57 combat clashes over the past day.
According to a report from the Institute for the Study of War, Ukrainian forces have made advances near Klishchiivka and Andriivka in the Bakhmut direction and near Novoprokopivka in the Zaporizhzhia region.