Russia's losses in Ukraine as of November 3: 850 troops and 2 missiles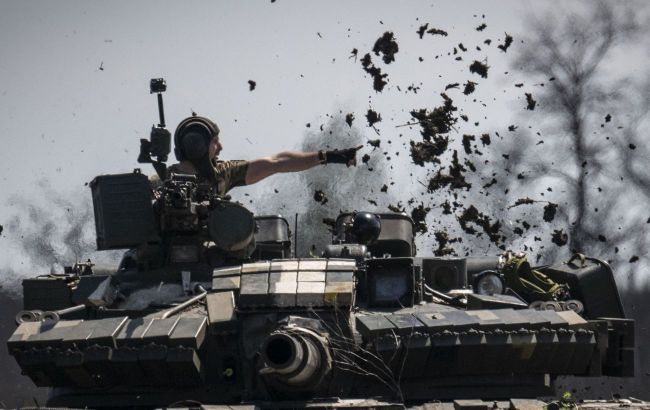 Ukrainian military (GettyImages)
Losses of Russia in the war in Ukraine on Friday, November 3, amounted to 9,850 occupiers, with a total number of casualties in the Russian army since the beginning of the invasion reaching 303,270 military personnel. Additionally, the Ukrainian Armed Forces successfully intercepted two cruise missiles, according to the General Staff of the Ukrainian Armed Forces.
The overall Russian combat losses from February 24, 2022 to November 3, 2023 are estimated as follows:
Personnel - about 303,270 (+850) individuals eliminated.
Tanks - 5,265 (+24).
Combat armored vehicles - 9,901 (+24).
Artillery systems - 7,328 (+36).
Multiple rocket launchers - 854 (+4).
Anti-aircraft warfare systems - 566.
Aircraft - 322.
Helicopters - 324.
UAV operational-tactical level - 5,495 (+7).
Cruise missiles - 1,551 (+2).
Warships/boats - 20.
Submarines - 1.
Military vehicles and tankers - 9,691 (+33).
Special equipment - 1,034 (+2).
Frontline situation
Ukrainian forces continue to defend positions in the east and south while conducting offensive operations in the Melitopol and Bakhmut directions. According to the General Staff, there were 50 combat engagements in the past 24 hours.
The Institute for the Study of War reported that Ukrainian forces hold their ground and continue offensive actions on the left bank of the Kherson region. Russian sources claimed that Ukrainian Armed Forces launched attacks near Poyma and Pishchanivka and advanced near Krynky. Ukrainian Defense Forces also achieved success to the northeast of the railway tracks in the vicinity of Klishchiivka.