Russia puts end to 'grain deal', but leaves room for possible resumption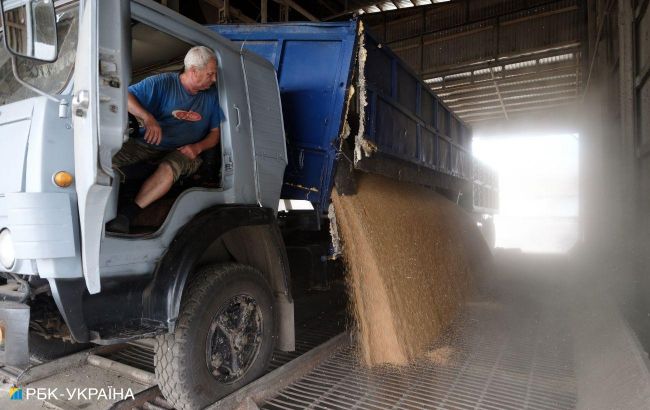 Russia declares withdrawal of maritime safety guarantee due to the termination of the "grain agreement" (Vitalii Nosach, RBC-Ukraine).
Russia "withdraws" maritime safety guarantees in the Black Sea and also exits the Joint Coordination Center in Istanbul due to the termination of the "grain agreement," according to a statement from the Russian Ministry of Foreign Affairs.
Russia once again reiterated its claims that the West fails to fulfill "promised agreements" regarding the export of Russian ammonia and the reconnection of the Russian Agricultural Bank"Rosselkhozbank" to the SWIFT system.
The aggressor country has also invented the notion that Ukrainian food exports allegedly go not to needy countries but to states with higher than average income levels, including the EU.
Russia opposes the further extension of the agreement and has informed both the Turkish and Ukrainian sides, as well as the UN Secretariat, about it.
"This means the withdrawal of maritime safety guarantees, the winding down of the maritime humanitarian corridor, the restoration of the temporarily dangerous area regime in the northwestern Black Sea waters, and the dissolution of the JCC in Istanbul. Without Russia's participation, the Black Sea Initiative ceases its functioning from July 18," it stated.
At the same time, Russia allows for the resumption of the "grain corridor."
"If Western capitals truly value the Black Sea Initiative, they should seriously consider fulfilling their obligations and effectively lifting sanctions on Russian fertilizers and food. Only with tangible results, not promises and assurances, will Russia be ready to consider the resumption of the agreement," the aggressor country's Ministry of Foreign Affairs adds.
Termination of the "grain agreement"
Today, the spokesperson for the Russian dictator, Dmitry Peskov, announced that the agreements regarding the "grain contract" have effectively ended.
The Russian Embassy in Belarus transmitted a note to Ukraine, stating that the initiative should be completely terminated from July 18.
Meanwhile, the President of Türkiye, Recep Tayyip Erdogan, believes that Russian dictator Vladimir Putin wants the agreement to continue. He plans to discuss the initiative with Putin in their meeting in August.