Russia progresses with Shahed drone plant construction, no sanctions yet - Reuters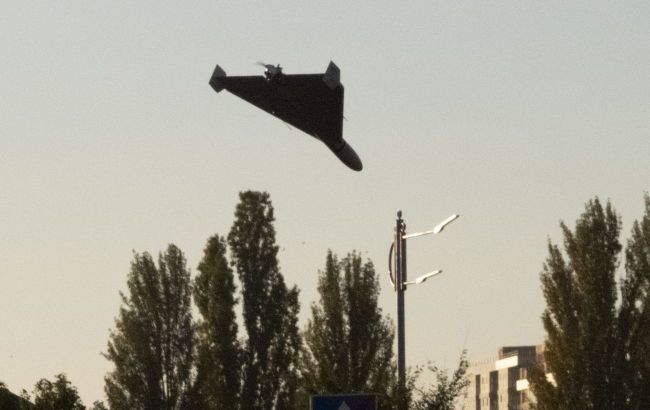 Illustrative photo (Getty Images)
Satellite imagery shows progress in the construction of a plant in Russia that will mass produce Iranian-designed kamikaze drones that Moscow is expected to target against Ukrainian energy facilities. International sanctions have yet to be imposed, Reuters reports.
Despite progress in construction, neither the United States nor its allies have imposed sanctions against the owner of the plant, Alabuga JSC, or any affiliated companies.
According to leaked documents, the plant will be used for mass production of Iranian drones Shahed-136, including the improvement of manufacturing processes and capabilities of UAVs.
Satellite images reveal the construction of additional structures and new security perimeters with checkpoints.
"With winter fast approaching, Russia can be expected to accelerate its Shahed-136 attacks against Ukraine's vital energy infrastructure, causing brutal living conditions for the civilian population," the report says.
The Institute for Science and International Security report emphasizes that a "key overdue step" is for Washington to impose sanctions against Alabuga, which could extend to its affiliated companies.
Location of the plant
"The plant is located 500 miles (800 km) east of Moscow in the Tartarstan Republic. Alabuga JSC is 66 percent owned by the federal government and 34 percent by the republic," adds Reuters.
Iran-Russia cooperation
Since the onset of the full-scale war, Russia has sought assistance from Iran in the supply of Shahed-type kamikaze drones. The enemy regularly employs these UAVs to attack Ukraine's military and civilian infrastructure. Due to Kremlin support, numerous sanctions have been imposed against Tehran.
In June, the Coordinator of the U.S. National Security Council, John Kirby, said that Iran actively participated in the construction of a plant for Shahed production in Russia.