Russia produces Shaheds, diverting attention from Iran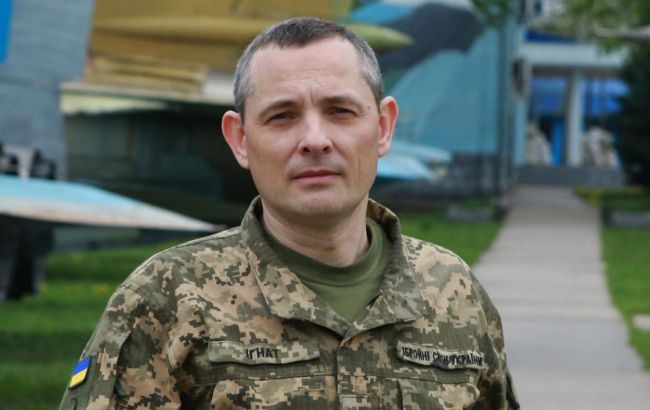 Spokesperson of the Air Forces Command of the Armed Forces of Ukraine, Yurii Ihnat (photo: armyinform.com.ua)
Russia produces Shahed kamikaze drones on its territory to divert attention from Iran, according to the spokesperson of the Air Forces Command of the Armed Forces of Ukraine, Yurii Ihnat, during a telethon broadcast.
Ihnat explained, there are cases where after the downing of UAVs, they fall intact to the ground, and scientists study them in specialized centers. There, they determine whether any changes have occurred in the unmanned aircraft or not.
"They identify those changes in the Shaheds - Russian, Iranian, and American. Not just American, but there are quite a few European spare parts there as well. Our partners were thoroughly informed about this and it was demonstrated," the spokesperson noted.
According to him, the fact that Russia manufactures drones domestically is simply a diversion from Iran.
"Supposedly, we have our own production, and "Iran is not involved at all." Since the very beginning of supplying these UAVs, Iran has never acknowledged that Russia provides these drones," Ihnat added.
Cooperation between Iran and Russia
Back at the outset of Russia's full-scale invasion, Iran pledged assistance in the supply of Shahed-type kamikaze drones. Since then, Russia has been using these UAVs regularly to target Ukraine's military and civilian infrastructure. As a result, numerous sanctions have been imposed on Iran.
In June, the Coordinator of the National Security Council of the United States at the White House, John Kirby, stated that Iran has actively engaged in the construction of a plant in Russia for producing Shahed drones. The plant is expected to be completed by the end of next year.
According to American intelligence, the establishment of such a plant could significantly impact the course of the war in Ukraine.