Russia plans staged handover of Ukrainian passports in Kherson region for propaganda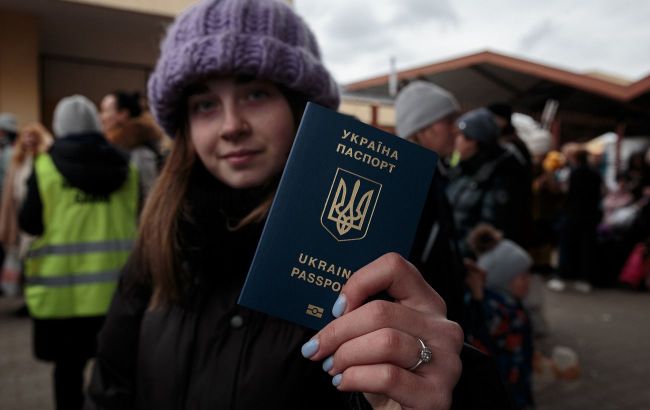 Photo: Russia is planning a demonstration handover of Ukrainian passports in the Kherson region for propaganda purposes (Getty Images)
In the temporarily occupied Strilkove, Kherson region, Russian invaders have planned a month of handing over Ukrainian passports for propaganda stories, Andrii Kovalov, Spokesman for the General Staff of the Armed Forces of Ukraine, said during a telethon.
"In Strilkove, Kherson region, the Russian occupiers have planned to hold a so-called month of handing over Ukrainian passports," Kovalov said.
According to him, the occupants want to film those Ukrainian citizens who will hand over their passports to show them in their propaganda stories on Russian television.
A spokesman for the General Staff also added that in the area of Radensk, Kherson region, Russian troops have been experiencing more frequent cases of mobilized soldiers refusing to follow orders to conduct offensive actions and deserting due to significant losses in manpower.
Forced Russian passportization in the occupied territories
After Russia invaded Ukraine, the occupiers set themselves several tasks in the occupied territories: deportation of Ukrainians, including children, theft of Ukrainian grain, and forced passportization of the population.
Earlier, the invaders introduced a rule in the occupied territories that required teenagers over the age of 14 to obtain a Russian passport to be allowed to play sports. In addition, high school students who do not have a Russian passport have recently been temporarily banned from classes.
It was also reported that the occupiers plan to provide healthcare to Ukrainians in the temporarily occupied territories who do not have health insurance as foreigners starting in 2024. That is, Ukrainians will be deprived of the opportunity to receive medical services other than emergency care.
In addition, in the occupied territories, Russians are threatening to fire holders of Ukrainian passports.