Russia painted MiGs on Sevastopol airfield: Satellite image analysis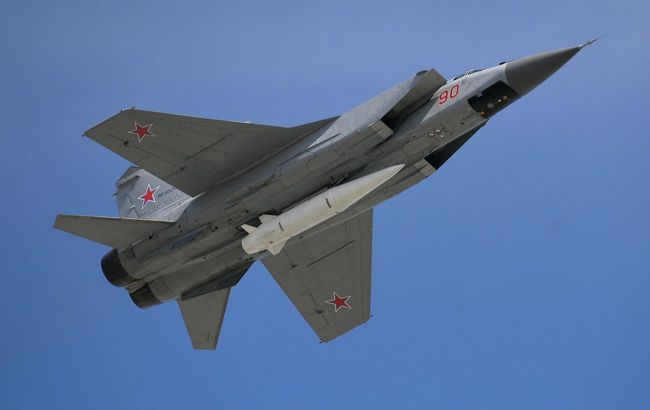 Russia has painted MiG-31s at Sevastopol's Belbek airfield (Photo: rosmedia)
Russian terrorists likely painted graffiti depicting four MiG-31 fighter jets at the Belbek airfield in the temporarily occupied Sevastopol, according to the OSINT investigator MT Anderson.
The analyst noted that four additional MiG-31 fighter jets can be seen on the flight line. It is essential to pay attention to the absence of shadows.
In his opinion, Russian terrorists probably use hangars to protect or hide their aviation.
Why is Russia drawing graffiti on fighter jets?
Strikes on Russian military facilities, including airfields, seriously threaten Russian terrorists.
Andrii Yusov, a representative of the Defense Intelligence of Ukraine, explained to Channel 24 that occupiers use tires or graffiti drawings of the same planes to protect their aviation. In this way, the enemy tries to deceive with outdated methods, modern technologies, and satellites.
"So, a satellite photographed them drawing, but they thought they could deceive someone with something," Yusov explained.