Russia negotiating weapons deal with North Korea for war against Ukraine: White House claims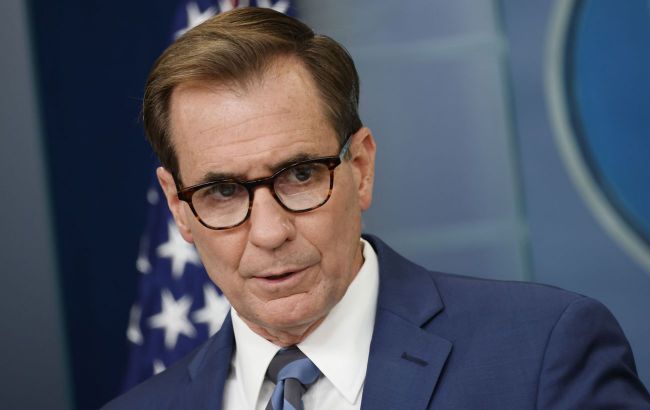 White House National Security Advisor John Kirby (Photo: Getty Images)
Negotiations on the purchase of weapons between Russia and North Korea are actively advancing, and the Kremlin intends to use it for waging war against Ukraine, according to White House National Security Advisor John Kirby, cited by Reuters.
"We remain concerned that ... the DPRK continues to consider providing military support to Russia's military forces in Ukraine," Kirby said.
What led to this
Kirby mentions that Russia's Defense Minister Sergey Shoygu recently traveled to North Korea to try and persuade Pyongyang to sell artillery ammunition to Russia.
The White House representative also clarifies that Russian dictator Vladimir Putin and North Korean leader Kim Jong Un exchanged letters, promising to expand bilateral cooperation.
New group of Russians headed to North Korea
"United States had intelligence that indicated another group of Russian officials had traveled to Pyongyang after the defense minister's visit," Kirby explained.
According to the terms of the agreement, Russia will acquire weaponry intended for use in the war against Ukraine. The agreements may also involve resources that would aid Russia's defense-industrial complex.
Kirby states that any agreements regarding weapons between Russia and North Korea would violate UN Security Council resolutions.
"We urge the DPRK to cease its arms negotiations with Russia and abide by the public commitments that Pyongyang has made to not provide or sell arms to Russia," the White House representative added.
Russia-North Korea cooperation
North Korea openly supports Russia's aggression in Ukraine and, according to U.S. information, has been supplying ammunition to the Wagner mercenaries since the beginning of the year.
Shoygu also recently visited North Korea – the White House mentioned that this might have been a request for support in the form of weaponry.
Later, the U.S. State Department announced that it would impose additional sanctions on North Korea or any other country that supplies weapons to Russians.