Russia media under tight leash after drone attack on Moscow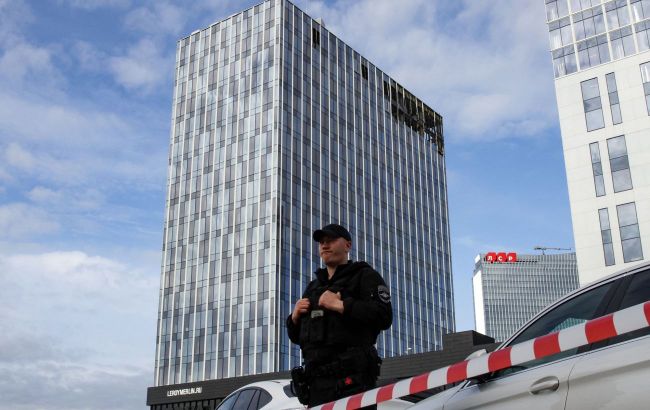 Illustrative photo: Russian television channels banned from covering the drone attack on Moscow (Photo: Getty Images)
Russian television channels were banned from covering the topic of drone attacks on Moscow 15 minutes before the broadcast, according to The Insider.
It is reported that employees of the VDTRK holding, which includes Russia-24 and Moscow-24, as well as RBC and some regional TV channels, were sent a prohibition on covering the drone attack topic 15 minutes before the 11:00 news broadcast. However, in the 10:00 broadcast, there were still reports about the UAV attacks.
According to the publication's source, media workers had to urgently change the layout 15 minutes before the airing and remove all footage with eyewitnesses and consequences, including street scenes. They were rushed to adjust the timing in any way possible.
RBC had a detailed story about the attack on Moscow with numerous frames, eyewitness interviews, and correspondents present on the scene. However, all of it had to be removed from the broadcast as well.
As a result, the drone attack topic was only briefly covered through comments from the Russian Ministry of Defense and Moscow Mayor Sergei Sobyanin, who promised to help the residents. Meanwhile, regional channels were asked not to emphasize this topic during their broadcasts, but they left detailed information on their networks.
Interestingly, there was no prohibition on showing reports about the drone attacks on Crimea, including displaying footage from there. Therefore, many channels started their broadcasts with a story about that.
Drone attack on Moscow
This morning, Moscow was attacked by two drones. One of them hit a business center housing a Leroy Merlin store, while the other fell near the building of the Russian Ministry of Defense and the headquarters of GRU cyber intelligence.
The Russian Ministry of Defense reported that they allegedly "intercepted two drones" and accused the Ukrainian side of the attack.
At the same time, RBC-Ukraine sources reported that the drone attack on Moscow was a special operation by the Main Intelligence Directorate of the Ukrainian Ministry of Defense.