Russia massively recruits mercenaries from Cuba, uses them as suicide bombers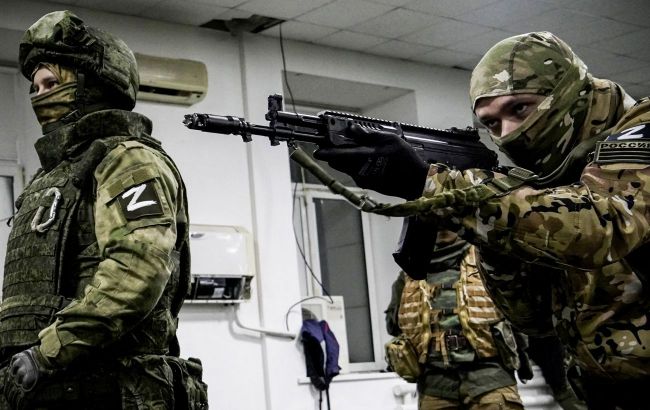 Russia massively recruits mercenaries from Cuba uses them for war against Ukraine (Photo: Getty Images)
The Russian Federation has begun mass recruitment of mercenaries from Cuba for the war against our country. Foreigners are being deployed on the eastern front, according to the press service of the National Resistance Center of Ukraine.
According to the underground data, mercenaries are being used:
on the Kupiansk direction;
between Bakhmut and Horlivka.
In particular, activists from the Cyber Resistance warned about the recruitment of mercenaries from Cuba, who hacked into the email of the head of the military enlistment office in Tula, Anton Perevozchik.
"Russians take pride in sending Cubans to the front lines because they 'don't mind' them. At the same time, they have not formed a separate unit of mercenaries but are scattering them among existing Russian units, regardless of whether the mercenary speaks Russian," adds the National Resistance Center of Ukraine.
The attitude toward Cubans from Russian terrorists corresponds to typical chauvinism. The primary role of mercenaries is to die first.
Mercenaries from Cuba
The Institute for the Study of War (ISW) also reported the recruitment of mercenaries from Cuba.
It was revealed that during this year, more than 100 Cuban citizens were recruited into the terrorists' army. In the summer, they joined the 106th Airborne Division with headquarters in Tula, indicating the likely degradation of the division from the fighting.
The Cuban Ministry of Foreign Affairs also spoke about a human trafficking network operating from Russia, attempting to involve Cuban citizens in the war against Ukraine.
Later, the Cuban Foreign Minister Bruno Rodriguez rejected rumors of his citizens' alleged participation as mercenaries in the war. However, this contradicts the statement of the Cuban ambassador in Moscow, who said that his government does not oppose this.