Russia launched a nighttime attack on Odesa region with Onyx missiles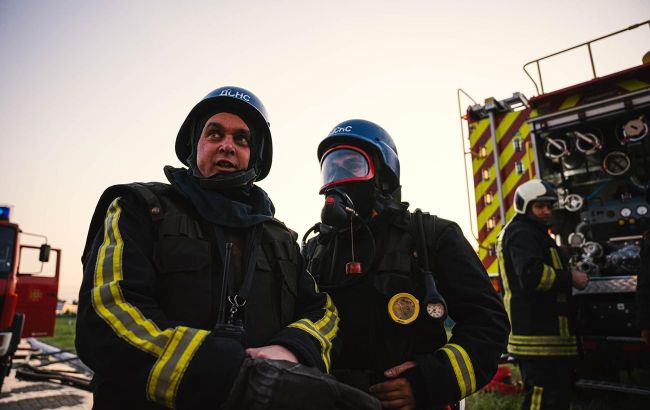 Russia launched a nighttime missile attack on Odesa with Oniks missiles (illustative photo: GettyImages)
On the night of October 7, Russia reportedly launched a supersonic anti-ship missile strike in the Odesa region, using Oniks-type missiles, according to the Southern Defense Forces.
According to preliminary information, the missiles were launched from the coastal missile complex "Bastion" in the temporarily occupied Crimea.
The strike reportedly resulted in hits on a pension house in a recreational area and a grain storage facility at the port infrastructure. The rocket debris and the shockwave caused a fire in a garage cooperative, and several multi-story buildings were damaged.
There have been no reports of casualties at this time.
Photo: Attack on Odesa region (t.me/SJTF_Odes)
Drone attack on Odesa region on October 6
On the night of October 6, the Russian army reportedly launched kamikaze drone attacks in the Odesa region. The attack damaged a grain storage facility and several trucks.
According to the Odesa Regional Administration (ORA), an air raid alarm lasted for three and a half hours in the Odesa region. Three enemy drones were reportedly shot down over the region, but there were still impacts on the ground.
The Russians targeted the border and port infrastructure in the Ismail district. As a result of the attack, a grain storage facility was damaged, and nine trucks caught fire. The fire has since been extinguished, and there were no reported casualties.
Additionally, due to the attacks in the Ismail district, the ferry service has been suspended.