Russia killing OSCE: Ukrainian Minister insists on expelling aggressor from organization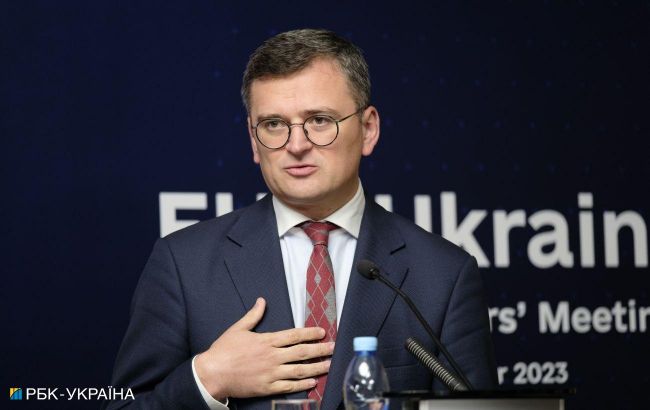 Dmytro Kuleba, Minister of Foreign Affairs of Ukraine (Photo: RBC-Ukraine, Vitalii Nosach)
Russia needs to be excluded from the Organization for Security and Cooperation in Europe (OSCE) as it is undermining the organization from within, killing it, Ukrainian Minister of Foreign Affairs Dmytro Kuleba stated during a press conference with the OSCE Chairperson-in-Office, Albanian Minister of Foreign Affairs Bujar Osmani.
"Moscow has essentially taken the OSCE hostage, manipulating the consensus principle and thereby destroying the organization from within," emphasized Kuleba.
He further pointed out that the aggressor country is currently trying to sow chaos and destabilization, posing the greatest threat to European cooperation and security.
According to Kuleba, to save the OSCE and ensure security and cooperation in Europe, Russia must be shown the door, both in the context of the OSCE and Europe.
"Everything that Russia is currently doing in the OSCE is killing this organization... The situation in the OSCE is very complex, painful, but the choice is straightforward - either a slow death with Russia or a new life without it," added the head of the Ministry of Foreign Affairs.
Visit of the OSCE Chairperson to Kyiv
On October 16, it became known that the Chairperson of the OSCE, Bujar Osmani, was visiting Kyiv. During his journey to the Ukrainian capital, he emphasized that Ukraine was the top priority during his country's chairmanship of the OSCE.