Russia jams ships' GPS communications in Romanian territorial waters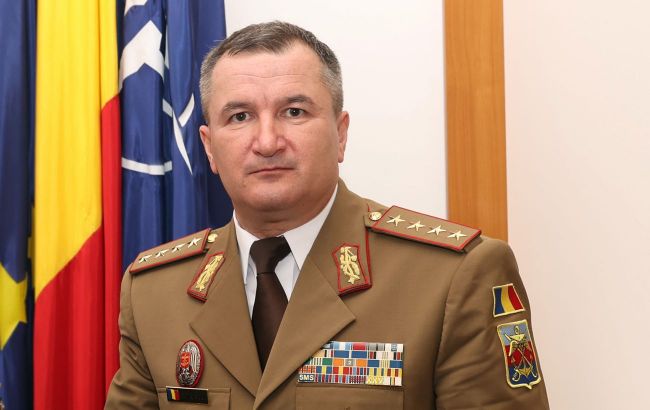 Daniel Petrescu (Getty Images)
Russia is actively and consistently disrupting GPS communication for ships in the territorial waters of Romania, creating a risk of collisions, according to the Chief of the General Staff of the Romanian Armed Forces, Daniel Petrescu.
According to him, Romania and NATO must prepare for a prolonged confrontation with the regime of the Russian Federation.
"War has returned to Europe. It is a war chosen by Russia, which for Ukraine is a war of national survival and a fight for Western values. We do not see the end of this war now, and while we admire the resilience of Ukrainian society in the face of Russian attacks, we must also prepare for a long-term confrontation with the regime of the Russian Federation," Petrescu said.
He emphasized that Romania keenly feels this confrontation, especially on NATO's eastern flank and particularly in the Black Sea.
Russia may target Romania's infrastructure
The general added that the war waged by the Russian Federation against Ukraine has fundamentally destabilized the Black Sea region and has generated a sense of vulnerability among coastal countries.
"From here, missiles are launched towards Ukraine, on its civil or military infrastructure. The region has become the scene of increasingly frequent military actions, with maritime incidents and actions limiting the free movement of ships," the Romanian general added.
Petrescu said that there is a constant risk associated with the growing likelihood of incidents on NATO's border. Additionally, Russia may target Romania's infrastructure or commercial vessels in its territorial waters.
Romania needs to invest in its defense sector
The Chief of the Army Staff stated that in this context, Romania will need to adopt an approach that increases the resilience of Romanian society in the face of new threats.
This involves the presence of NATO forces in Romania, as well as allocating additional funds for defense and develop national defense programs.
Backstory
On the night of September 4, when the Russians attacked the Odesa region in Ukraine, debris from a Russian Shahed drone fell on Romanian territory.
Later, debris from Russian drones which attacked Ukraine's port infrastructure was found twice in Romania.
Also, at the end of April, near the Polish city of Bydgoszcz, fragments of an object resembling a missile with Russian inscriptions were discovered.