Russia investigating Ukraine's energy sector state, strikes are not excluded - Ukrainian Intelligence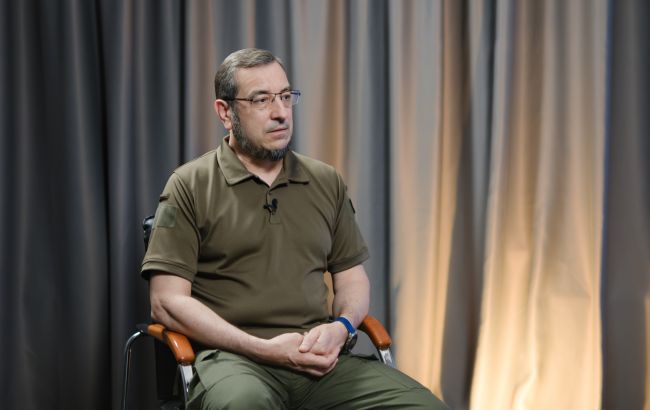 Vadym Skibitskyi, the Deputy Chief of the Defence Intelligence of Ukraine (Photo: RBC-Ukraine, Vitalii Nosach)
Russia is attempting to conduct a survey to determine the state of Ukraine's energy sector. Strikes on energy facilities, similar to those carried out in the autumn and winter of the previous year, are not ruled out, declared Vadym Skibitskyi, the Deputy Chief of the Defence Intelligence of Ukraine.
"We are tracking all issues related to Russia's intelligence on our energy facilities. They have initiated such work. They are conducting preliminary surveillance, including using space reconnaissance and other types of intelligence to assess the state of our energy sector," Skibitskyi stated.
According to him, the Russian occupiers are also trying to identify objects critical to Ukraine's energy system.

Russian strikes on Ukraine's energy sector
From October 2022 until almost March 2023, Russian occupiers relentlessly shelled Ukraine's energy system. The aggressors sought to cause a blackout.
As a result of numerous Russian attacks, some of Ukraine's energy facilities were severely damaged. That led to power outages in Ukraine during the autumn and winter, prompting citizens to conserve electricity and avoid overloading the system.