Russia halts cargo ship traffic through the Kerch Strait - Reuters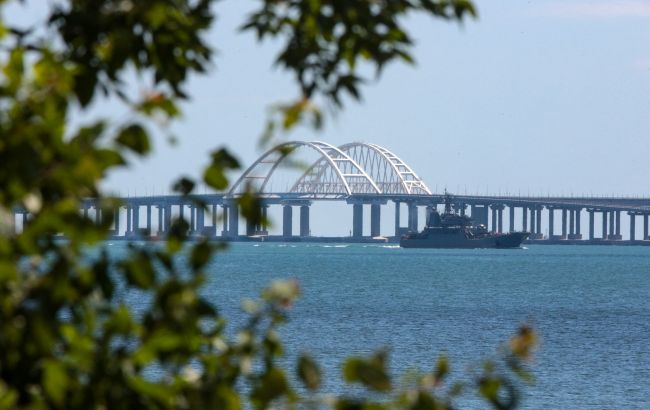 Russia has stopped the movement of cargo ships through the Kerch Strait (Photo: Getty Images)
Russia has halted the movement of cargo ships through the Kerch Strait after the "drone attack" on Sevastopol, reported by Reuters.
"Navigation is already idle for the third day. They stopped it on July 16, around 5 p.m. local time, when there was a (drone) attack on Sevastopol," a source in the industry told the publication.
The security in the area also worsened on Monday, July 17, after a night attack on the Crimean Bridge across the Kerch Strait, which connects the Sea of Azov with the Black Sea.
"Drone attack" on Sevastopol
On the night of July 16, explosions were heard in the temporarily occupied city of Sevastopol, along with sounds of gunfire. A representative of the occupying "authorities," Mikhail Razvozhaev, reported a "drone attack" in Chersonesos, Sevastopol Bay, and Balaklava.
Following this incident, the movement of ferries and boats in Sevastopol Bay was suspended.
The Russian Ministry of Defense claimed a so-called "drone attack" on Sevastopol. Russia traditionally accuses Ukraine.