Russia faces closure of the last channel for transfering funds abroad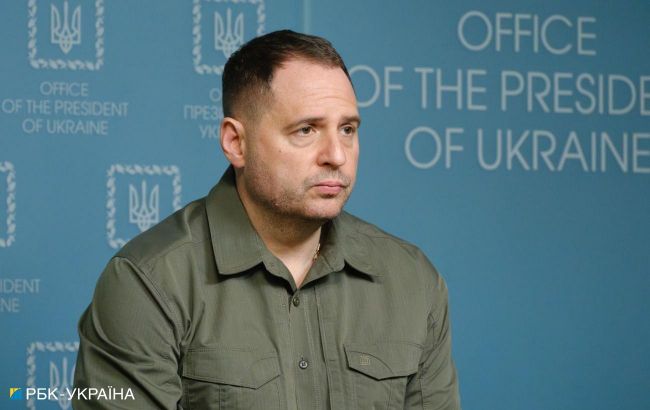 Andriy Yermak, Head of the Office of the President of Ukraine (Photo: Vitalii Nosach-RBC-Ukraine)
Banks from four countries of the former Commonwealth of Independent States (CIS) are ceasing to work with the Russian payment system "Unistream." This complicates the withdrawal of funds abroad for Russian citizens, according to Telegram of the Head of the President's Office, Andriy Yermak.
"One of the last available channels for Russians to send funds abroad is gradually ceasing its operations. Foreign banks are widely announcing their refusal to accept payments from Russia through the "Unistream" system, whose operator came under U.S. sanctions at the end of last week. This applies to countries of the former CIS," he wrote.
According to Yermak, international transfers through the "Unistream" system, which accounted for at least 40% of such operations before the war, have already been suspended by three Georgian banks - TBC Bank, Bank of Georgia, and Liberty Bank. The last two banks are the largest in the country in terms of asset size.
He added that in Armenia, four out of eighteen banks have refused to work with "Unistream." At the same time, in Kazakhstan, the state postal operator "Kazpost" no longer accepts and sends money through the Russian payment system.
In Uzbekistan, "Unistream" has been rejected by "Ipoteka-Bank," "Kapitalbank," and "Halk-Bank."
Moreover, as clarified by the head of the Presidential Office, "Unistream" itself has suspended transfers to Georgia, Türkiye, and Israel.
Sanctions against Russia
Western countries regularly impose sanctions against Russia after it launched its full-scale invasion of Ukraine. These sanctions are related to Russia's export and import capabilities.
Additionally, as part of the restrictions, several Russian banks have already been disconnected from the SWIFT system.
Last week, the United States introduced further anti-Russian sanctions. The bank "Unistream" was among the entities added to the list.