Russia earns from selling fossil fuels after the invasion of Ukraine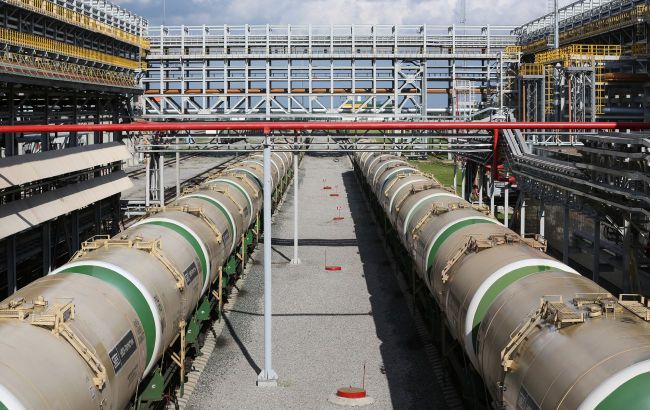 How much Russia earns from fossil fuel imports (photo: GettyImages)
Since the beginning of the full-scale invasion into Ukraine, Russia has earned 549.5 billion euros from the export of fossil fuels, according to the Center for Research on Energy and Clean Air (CREA).
The center's data indicates that European Union countries purchased fossil fuels from Russia for over 180 billion euros. It is noted that imports from Russia to the EU have decreased by more than half compared to pre-war levels.
"Whilst the EU remains the largest importer of Russian fossil fuels, it is now only marginally superior to China," the report stated.
According to preliminary estimates, just last week, Russia exported fossil fuels totaling 5.41 billion euros. This includes 2.66 billion euros worth of oil, 1.27 billion euros worth of oil products and chemicals, 0.98 billion euros worth of gas, and 0.5 billion euros worth of coal.
The top five largest importers include China, India, Turkey, the EU, and Germany.
Supply of Russian gas to Europe
Russia halted gas supplies to several Eastern European countries in the spring of 2022 after they refused to pay in rubles.
As of the end of 2022, Moscow effectively lost its gas market share in the EU, and Brussels does not plan to resume purchases from Russia.
Despite the full-scale invasion by Kremlin forces in February of last year, Ukraine continues to receive payment for transit, allowing Russian gas to pass through its territory to countries such as Austria, Slovakia, Italy, and Hungary.
The European Union is confident it can survive the winter without Russian gas if supplies from Moscow are cut off, stated EU Commissioner for Energy Kadri Simson.