Russia deploys missile carrier into Black Sea again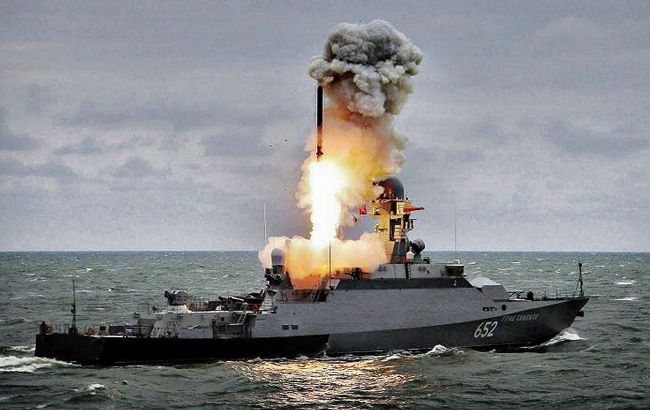 Russia deploys a missile carrier with Kalibr missiles to the Black Sea (video screenshot)
After a long period of inactivity, Russia deployed a missile carrier in the Black Sea on Saturday, October 7. The exact number of Kalibr missiles on board remains unknown, according to the Ukrainian Navy.
Today, Russia placed four ships on combat duty in the Black Sea, one of which is a missile cruiser. The Ukrainian Navy has not specified the number or type of missiles carried on this cruiser.
Additionally, Russia has one ship in the Azov Sea, and three in the Mediterranean Sea, one of which is a Kalibr missile carrier.
Russia captures the sea
Russia's dominance over the Black Sea has been challenged, especially after the liberation of Snake Island. Moscow's withdrawal from the grain deal has posed a threat to civilian navigation in the region once again.
However, in recent days, there have been successful attempts to bypass Russia's blockade in the Black Sea. Civilian vessels loaded with Ukrainian grain have begun leaving the ports of the Odesa region.