Russia deploys Kalibr missile carrier in the Black Sea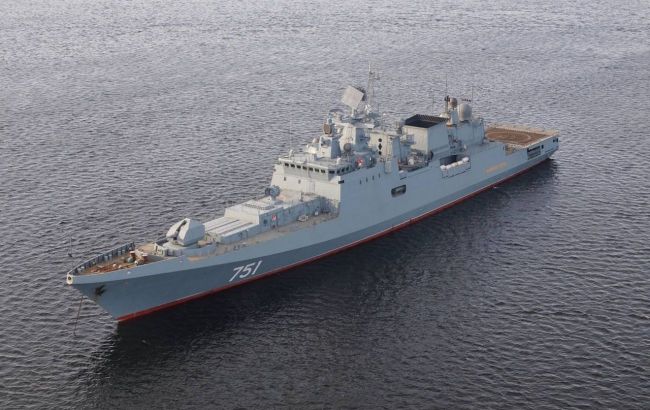 Russia deploys Kalibr missile carrier in the Black Sea (t.me/SJTF_Odes)
The Russians have resumed the rotation of missile carriers in the Black Sea. Because of this, there is a high threat of missile attacks on Ukraine, according to the Southern Defense Forces of Ukraine.
The frigate Admiral Essen has left Novorossiysk. The equipment of such a missile carrier includes 8 Kalibr missiles.
"The likelihood of missile attacks remains high," the military says.
Russian missile strikes on Ukraine on the night of August 27
Tonight, Russian forces carried out another air attack on the territory of Ukraine, and an air raid alarm was declared across the country.
According to the Air Forces of the Armed Forces of Ukraine, the occupiers launched a bunch of missiles from the Tu-95MS aircraft. Upon entering the territory of Ukraine, enemy missiles were detected in many regions, often changing course.
Air defense systems, including those in the Cherkasy region and on the approaches to Kyiv, were activated, and there was a series of explosions.
Later, it became known that the missiles flying towards Kyiv were shot down, and there were no damage or casualties in the capital.