Rocket attack on Kyiv, August 27: Air defense destroys enemy targets, no damage reported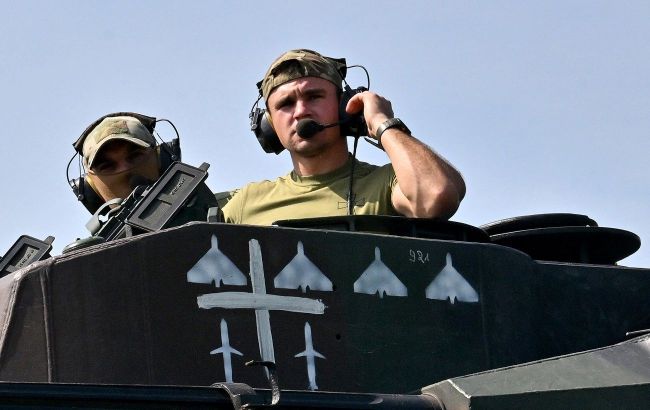 Photo: Ukrainian military (Getty Images)
In the Kyiv region, on the outskirts of the capital, during a nighttime rocket attack on August 27th, enemy targets were destroyed by the air defense forces. There were no casualties or damage in repelling the enemy's attack in Kyiv, reports the head of the Kyiv City Military Administration Serhii Popko.
The official noted that according to preliminary information, on this night, Russian forces from the Caspian Sea region launched cruise missiles of Kh-101/555/55 type from Tu-95MS strategic aviation aircraft into Ukrainian territory.
"The forces and means of air defense destroyed enemy targets moving toward Kyiv. As of now, there are no casualties or damage in Kyiv," he said.
The head of KCMA also added that official information regarding the number and types of downed aircraft targets will be provided by the Air Force after data analysis.
Nighttime rocket attack on August 27
Russian occupiers conducted another air attack on Ukrainian territory last night. An air raid alarm was announced throughout the country.
According to the Ukrainian Armed Forces command, a group of enemy missiles launched from Tu-95MS aircraft was detected in Ukrainian territory at approximately 03:50. Subsequently, enemy missiles changed course several times. Reports of air defense activities started appearing in various regions, including Cherkasy and the outskirts of Kyiv, where explosions were heard during the air battle in repelling the attack.