Russia deploying forces to Zaporizhzhia direction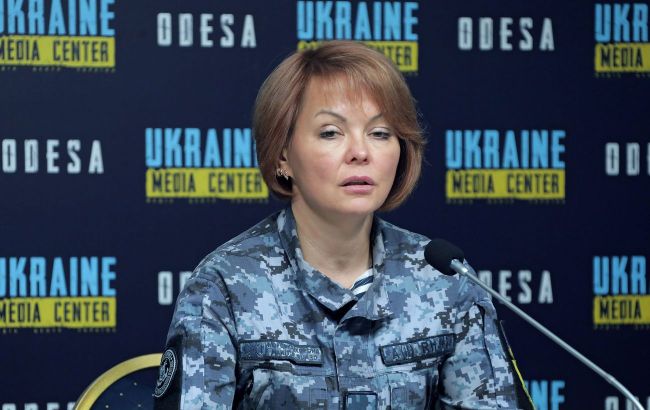 Head of the United Coordinating Press Center of Security and Defense Forces of the South of Ukraine, Natalia Humeniuk (photo: GettyImages)
"Due to significant losses in the Zaporizhzhia direction, Russians are redirecting troops there from the Kherson region," says the Head of the United Coordinating Press Center of Security and Defense Forces of the South of Ukraine, Natalia Humeniuk, during a television marathon.
"She stated that the rotation of occupiers in the Zaporizhzhia direction is ongoing all the time because "they are under a lot of pressure, and there is a constant need to replenish or add personnel physically." In addition, there has been a recent transfer of enemy forces from Kherson to the Zaporizhzhia direction.
'We see that they are moving more towards the Zaporizhzhia direction because it is more critical there; there is indeed more intense counter-battery fighting. Although in the Kherson direction, the enemy is also trying to increase the intensity of shelling to escalate the situation,' said Humeniuk.
The situation in the Zaporizhzhia region
The Ukrainian Armed Forces are actively advancing on enemy positions in the Zaporizhzhia direction. In recent weeks, the main battleground there has become the village Robotyne. Several days ago, information began to surface that Ukrainian forces had entered the outskirts of the settlement, and ISW analysts reported a breakthrough in the occupiers' defensive line in that area.
Yesterday, the 47 Separate Mechanized Brigade of the Ukrainian Armed Forces published a video showing Ukrainian defenders raising the flag over Robotyne.